A guest post by Maxine Rose Schur
When people ask me where I get my story ideas from, most often I reply, "I don't know." Sometimes an image appears in my mind and I have fun with it. That's what happened when (without drugs), I imagined hares dressed as Fred Astaire in top hat and tails climbing up and down an Escher-like staircase. That surreal vision became the page for the letter, "H" in my alphabet book Pigs Dancing Jigs.
Sometimes I become obsessed with a unique period in history like when a rabbi sailed the Caribbean as a pirate, when a woman ruled a vast empire from her palace in Afghanistan, or when Renaissance monarchs built complex garden mazes to confound (and sometimes humiliate) their guests. Through reading and researching history, I've come across sentences that surprise me and tickle my brain with a "What if?" question.
Sometimes, the story starts with a single sentence for which I have no clue to its origin. This happened with my picture book, Day of Delight when my pen by itself seemed to write, "Well before the woodcock calls, my mother rises." Where did those words come from and why? I don't know.
I teach children's book writing and what I tell my students is that the creative process is akin to dreaming for our unconscious is smarter than we are. It knows things we don't know. The gift of an idea is a beautiful mystery and one that allows us to find ourselves in our writing, by subsequent reflection. When we reflect on why images and words come to us we learn more about who we are, in particular, what we care about.
I have no idea how I came to write my middle grade fantasy novel, The Word Dancer. Yet looking back now I see so much of what I loved in writing it was amusing myself with lots of wordplay. I love a good challenge when I write so I challenged myself to come up with rhymes and palindromes, cryptic word clues, archaic words, funny-sounding words and puns. And so I think the desire to write is often a combination of two important desires:
Yearning to tell a particular story
Wanting to challenge oneself by reaching for interesting language and by working meticulously on plot.
When I teach writing I emphasize that personally I'm not a "pantser" which means I don't fly by the seat of my pants when I write a story, I outline it. While that may sounds boring, for me, it's fun, puzzle activity—putting the parts of the story together for optimum impact. The outline helps me shape the book to create specific emotional effects on the reader. Heck! I even outline the chapters! I view a chapter in a kid's book like a mini-story with a beginning, middle and end. Outlining gives me the confidence that I have a strong story which in turn frees me to focus on being creative with my writing. This planning has paid off. The Publishers Weekly BookLife Critic called The Word Dancer "masterfully plotted, brimming with intrigue and mystique," while Publishers Weekly called my earlier middle-grade novel, The Circlemaker "atmospheric and suspenseful… maintaining an edge-of-the-seat tension until the very last words."
So from decades of writing books for young people, I've seen how my best writing derives from a most mysterious mixture of reverie, reflection and rigor.
The Word Dancer is available now!
---
About the Author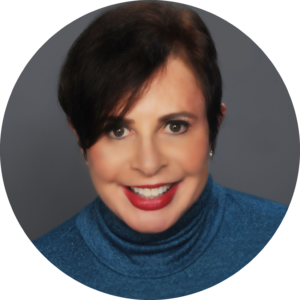 Maxine Rose Schur is an award-winning children's book author and travel essayist. She holds a Master of Liberal Arts Degree from Stanford University and is in love with all the arts. In her former lives she worked in New Zealand as a professional stage and TV actress and as a film editor. These days, in addition to writing, she teaches children's book writing and travel writing. When she can sneak away, Maxine loves to travel and can often be found daydreaming about the next big adventure. She lives with her husband north of San Francisco. You can find out more about Maxine and her critically acclaimed books at maxineroseschur.com.