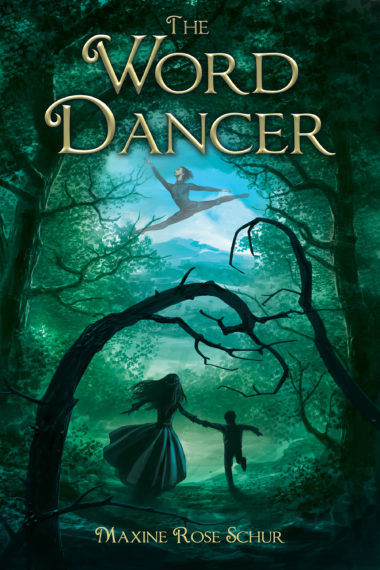 Available in:

eBook, Hardcover, Paperback

ISBN:

9781958051023

Published:

April 18, 2023
Amazon/Kindle
Barnes & Noble/Nook
Kobo
Apple Books
Other eBook Retailers
Indie Bound
When traitors take over the kingdom of Wisland, Wynnfrith, a young orphan raised at court, must flee with Oliver, the five-year-old crown prince. In order to reach safety, the two children must embark on a treacherous journey that pits them against the cruel Ugsome family. Though she is afraid, Wynnfrith is determined to keep Prince Oliver safe.
Aided by Mistress Plummety Peache, a feisty enchantress with a loving heart, and by the magical and mysterious Word Dancer, Wynnfrith must learn to use not just her head, but also her heart to ignite the full power of words.
If Wynnfrith can find within herself the way to unleash this magic, she might just be able to defeat the enemies of Wisland—and realize the true bravery within her.
---
Click here to download educator resources for The Word Dancer
---
"A page-turning fantasy adventure for kids that enlightens, entertains, and, ideally, empowers." – Kirkus Reviews
"The main characters' quest moves quickly on the page and will captivate young readers and ignite their sense of adventure." – BookLife and Publishers Weekly
"The prose shimmers, and Schur deftly fences with wordplay and imagery that perfectly match the story's tone." – The BookLife Prize
"The Word Dancer exudes the promise of a delightful reading experience waiting to happen." – Readers' Favorite