View a complete list of our librarian & educator resources here
---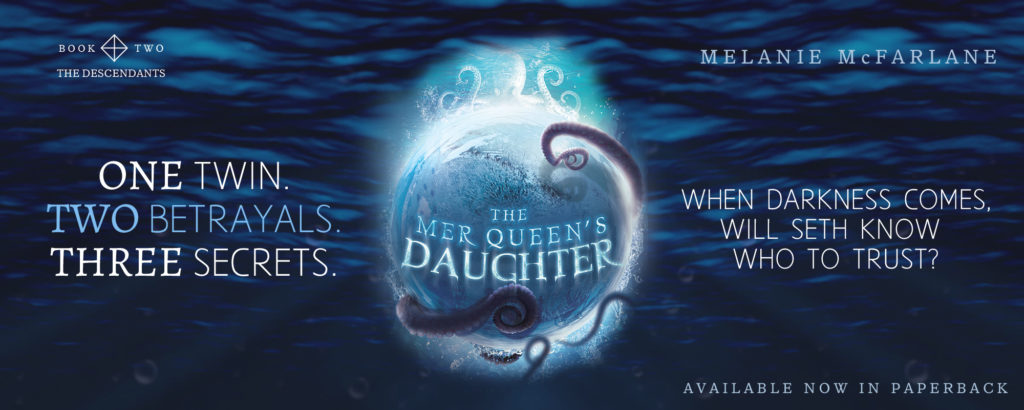 Spotlight On: Melanie McFarlane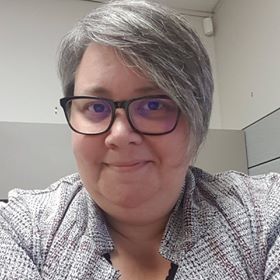 Whether it's uncovering the corruption of the future, or traveling to other worlds to save the universe, Melanie McFarlane jumps in with both hands on her keyboard. Melanie focuses her powers on writing dark stories to keep tweens and teens up all night.
Melanie is the author of the upper middle grade fantasy series The Descendants (The Missing Guardian, 2017; The Mer Queen's Daughter, 2018; The Firewalkers Curse, 2020; and The Court's Last Stand, 2021).
---
The Descendants Series
Book One: The Missing Guardian
Seth Reid didn't mean to run away with a shapeshifter.
When he lost his Dad one year ago, Seth's world fell apart. On the verge of pushing the rest of his family away, he meets Belvedere, a quirky shapeshifter, who seeks help to eliminate a dark infection that threatens the Four Worlds of Life.
But when the guardian of the world of air and wind goes missing, everything falls apart. Seth is pulled into the Void, where he meets a dark figure who's determined to become one with Seth.
On an adventure filled with dragons, elemental crystals, and an unknown prophecy lost over time, Seth questions his ability to help. And the more his doubts grow, the stronger the dark infection becomes. Will his bond with his siblings be enough to stop the infection?
And if Seth succeeds, will he finally be able to move past his father's death?
Praise for The Descendants series
"THE MISSING GUARDIAN by Melanie McFarlane is a fast-paced, whimsical adventure sure to satisfy any young fantasy-lover! Seth's journey intertwines a tale of the classic light vs dark struggle with relatable themes of dealing with grief, growing up, and the true strength of a family's love." – Nicole Conway, Bestselling Author of THE DRAGONRIDER CHRONICLES

"McFarlane creates an imaginative and daring adventure sure to delight young readers! A place where dreams are born, and courage is ignited." – S.A. Larsen, Award Winning Author of MOTLEY EDUCATION
---
Book Two: The Mer Queen's Daughter
Seth Reid has an unexpected visitor who may not be from our world.
A mysterious, pale girl who shows up at the local pool, turns out to be a Viking named Osma from one of the Four Worlds of Life. She beckons Seth to return and help Madidus—a world covered in half-water and half-ice that is being invaded by dark shadows. The only ones who can stop the shadows are the Mer—an entire civilization that's been frozen in stone for hundreds of years.
Before Seth can unlock the mystery of the Mer, Osma goes missing. He seeks her out in the Void—the one place he swore never to return. There, the dark figure shows Seth that the board members have been keeping a secret from the descendants—a deadly one. But can Seth trust his dark counterpart?
Seth begins to doubt the friendships he's forged, questioning even the honesty of the Board Members who seem to give him only as much information as they feel he needs to know. If he doesn't free the Mer, then Madidus will be lost. But if he frees Madidus, what will he have to sacrifice in return?
And if Seth believes the darkness, then who is the real traitor?
---
---
Sign up for our Librarian & Educator Newsletter!
Thanks for your interest in Snowy Wings Publishing! This periodic newsletter will alert you about our latest releases for your consideration for inclusion in your library system or classroom.
By clicking subscribe above you consent to receiving emails from Snowy Wings Publishing. You can change your mind at any time by clicking the unsubscribe link in the footer of any email you receive from us, or by contacting us here. We will treat your information with respect. For more information about our privacy practices, please click here.
We use MailerLite as our newsletter mailing service. By clicking below to subscribe, you acknowledge that your information will be transferred to MailerLite for processing. Learn more about MailerLite's privacy practices here.