May is Jewish American Heritage Month, and we're celebrating our Jewish authors! You can support them this month or any month by checking out these awesome titles.
Clara Kensie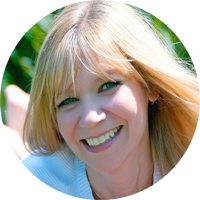 Clara Kensie grew up near Chicago, reading every book she could find and using her diary to write stories about a girl with psychic powers who solved mysteries. She purposely did not hide her diary, hoping someone would read it and assume she was writing about herself. Since then, she's swapped her diary for a computer and admits her characters are fictional, but otherwise she hasn't changed one bit.
Clara is the author of the RITA award-winning Deception So Deadly, the first book in a thrilling paranormal romantic suspense series following a girl from a family of psychics on the run from a telepathic killer. Hunted by a telepathic killer, 16-year-old Tessa Carson and her family have fled home after home, hiding behind aliases to survive. Her scars are more than just physical, and as the only one in her family without a psychic ability, she lives a life of secrets, lies, and fear. After the Carsons flee to a new hideout and take on new identities yet again, Tessa meets confident, carefree Tristan Walker. Their attraction burns fierce, but she runs from him too, knowing their love can never be true when she can't even tell him her real name. But Tristan has secrets as well—secrets that will either save Tessa, or destroy her. The only way Tessa can save her family—and uncover the real reason they've been hunted all these years—is to forget everything she's learned from a lifetime of running away, and run straight into danger head-on.
Mindy Klasky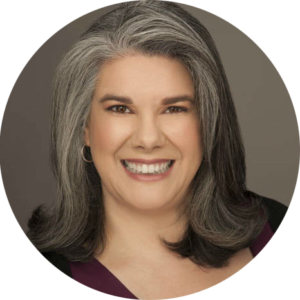 USA Today-bestselling author Mindy Klasky learned to read when her parents shoved a book in her hands and told her she could travel anywhere in the world through stories. She never forgot that advice. Mindy's travels took her through multiple careers. After graduating from Princeton University, Mindy considered becoming a professional stage manager or a rabbi. Ultimately, she settled on being a lawyer, working as a litigator at a large Washington firm. When she realized that lawyering kept her from writing (and dating and sleeping and otherwise living a normal life), Mindy became a librarian, managing large law firm libraries. Mindy now writes full time.
Mindy is the author of the Keara's Raven duology, a middle grade fantasy about a girl who forges a magical bond with a raven she's meant to sacrifice, and the rebellion they embark on together when she chooses to save her darkbeast instead. In the sheltered village of Silver Hollow, Keara knows exactly what she must do: Follow her mother's strict rules and worship the twelve gods. But Keara's twelfth birthday is looming, along with an obligation she dreads. She must sacrifice her beloved darkbeast on a holy altar. Other children despise their bonded scapegoat animals, but Keara loves her raven, Caw. He's her only friend, the sole creature who understands her headstrong ways. When a traveling theater troupe passes through the village, Keara glimpses a way to escape. But the Great Road comes with its own dangers, including dread Inquisitor priests who hunt down heretics. Will Keara find the strength to flee the only home she's ever known? Or will she be forced to slay her closest friend on the altar of the gods? Find out in this series that The Horn Book says "will leave readers mulling thoughtfully long after the book is closed."
Jamie Krakover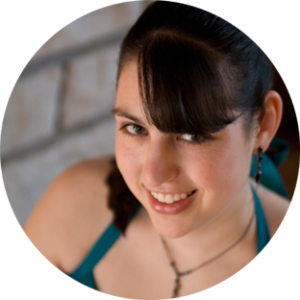 Growing up with a fascination for space and things that fly, Jamie turned that love into a career as an Aerospace Engineer. Combining her natural enthusiasm for Science Fiction and her love of reading, she now spends a lot of her time writing Middle Grade and Young Adult Science Fiction and Fantasy. Jamie lives in St. Louis, Missouri with her husband, Andrew, her son, and their dog Rogue (after the X-Men, not Star Wars, although she loves both). When she isn't being a Rocket Scientist by day and a writer by night, she can be found catching up on the latest sci fi TV, books, and movies as well as spending time on Twitter (maybe a little too much time :-P). And no, the rocket science jokes never get old!
Jamie is the author of Tracker220, a YA sci-fi that Jewish Book World called "an action-packed story [built] with an engineer's meticulousness, a sci-fi aficionado's imagination, a child's playfulness, and a Jew's devoted curiosity." When everyone has a brain-interfacing tracking chip, one glitch threatens the entire network. Kaya Weiss is that glitch. Through thoughts and blinks, Kaya can access anyone or anything on the tracker network. But the authorities monitor everything—where Kaya goes, who she talks to, and what she searches. And without the ability to turn it off, Kaya and her family can't observe a tech-free Shabbat. To fix the glitch, the authorities slice into her skull to reset her tracker, leaving Kaya to question more than the system's invasion into her faith. Kaya won't be a lab rat again. Evading the authorities requires some serious tech skills the rogue underground Ghosts can offer. But Kaya's not sure she can trust them—even if their top tech wiz, Bailen, has interest in her running deeper than her bum tracker. Kaya must decide if gaining freedom is worth losing her tracker's infinite knowledge—because to take down the tracker network, she must betray the only tech she's ever known.
Maxine Rose Schur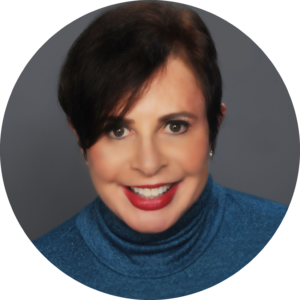 Maxine Rose Schur is an award-winning children's book author and travel essayist. She holds a Master of Liberal Arts Degree from Stanford University and is in love with all the arts. In her former lives she worked in New Zealand as a professional stage and TV actress and as a film editor. These days, in addition to writing, she teaches children's book writing and travel writing. When she can sneak away, Maxine loves to travel and can often be found daydreaming about the next big adventure. She lives with her husband north of San Francisco.
Maxine is the author of our newest release, The Word Dancer, a magical middle grade fantasy about the power of words. When traitors take over the kingdom of Wisland, Wynnfrith, a young orphan raised at court, must flee with Oliver, the five-year-old crown prince. In order to reach safety, the two children must embark on a treacherous journey that pits them against the cruel Ugsome family. Though she is afraid, Wynnfrith is determined to keep Prince Oliver safe. Aided by Mistress Plummety Peache, a feisty enchantress with a loving heart, and by the magical and mysterious Word Dancer, Wynnfrith must learn to use not just her head, but also her heart to ignite the full power of words. If Wynnfrith can find within herself the way to unleash this magic, she might just be able to defeat the enemies of Wisland—and realize the true bravery within her.