February is Black History Month and we are taking this opportunity to celebrate the amazing African-American authors who are members of Snowy Wings Publishing and our sister imprint, Crimson Fox Publishing!
Alicia Gaile
Alicia Gaile is a YA contemporary fantasy author whose love of fairy tales and mythological retellings led her to write her first fairy story at the age of twelve. After receiving a Creative Writing degree from Georgia College and State University she began writing early versions of her first novel, Trial by Song, while living abroad in southeast Asia. She currently resides in Atlanta, Georgia with her family and two dogs.
Alicia's latest book is Braid of Sand, a retelling of Rapunzel with an Arabian Nights twist.
In the shade of a tower hidden in the Realm of the Gods grows a sacred tree tied to all life in Phalyra. Entrusted with its protection, Raziela—the last surviving priestess of the Great Mother, Naiara—spends her days honing herself into a weapon worthy to serve the goddess.
Meanwhile, mankind is turning from the old ways. Now the tree is dying and time is running out. Hoping to save it by rekindling the people's faith, a desperate Raziela commits an act of sacrilege to perform a miracle.
But when the disillusioned Phalyrians receive a gift from the gods, they send their most ruthless mercenary to hunt down its source. His arrival forces Raziela to question everything she knows. As the two execute a careful dance of secrets and hard truths, they pit the fate of humanity against the wrath of the goddess.
Alicia Michaels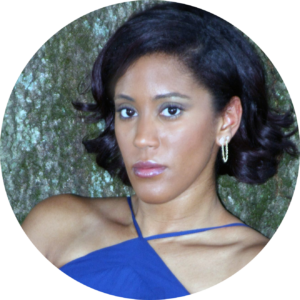 Ever since she first read books like Chronicles of Narnia or Goosebumps, Alicia has been a lover of mind-bending fiction. Wherever imagination takes her, she is more than happy to call that place her home. The mother of three and wife to a soldier, she loves chocolate, coffee, and of course good books. When not writing, you can usually find her with her nose in a book, shopping for shoes and fabulous jewelry, or spending time with her loving family.
Alicia is the author of the young adult fantasy series, The Lost Kingdom of Fallada. The third book in the series, Rise of the Tide, features a Black heroine who learns she is really a mermaid.
Phaedra Jones' life is perfect. She loves her small coastal town and the beach, graduation is just a year away, and she's in love with the boy of her dreams. Unfortunately, everything changes when Phaedra's boat goes down in a storm. Luckily, Phaedra survives, finding herself in a world beyond anything she could ever imagine. Not only does she discover that she is a Mermaid shifter of the underwater kingdom of Zenun, but the kingdom of Fallada—where fairytale creatures live and breathe—is depending on her. Phaedra risks losing everything: her perfect life, her family, even the boy she loves … all for a cause she has no stake in.
Arrian Riverleaf, Elf prince of the Riverleaf Clan, has been shunned by his people for over a century. After his arrogance caused him to be cursed, he became a hideous creature, only a shadow of his former self. When Princess Phaedra arrives in Fallada, he does not intend her to steal his heart. With her lost love to compete with and his own insecurities over his unattractive face, Arrian fights his feelings, knowing she could never look beyond his curse to love him.
As the two fight together to save Phaedra's people, the realm of Fallada and the world of men will both hang in the balance as the battle between good and evil rages on.
Daria White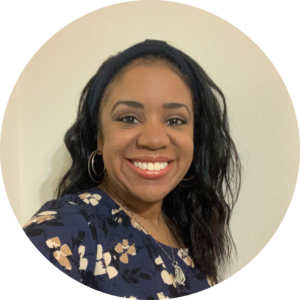 Daria has lived in Texas for most of her life. She never enjoyed reading as a kid. In fact, she almost hated it. However, as she grew up, that all changed. Though she received her degree in healthcare management, Daria kept her writing as a hobby. She meant it to be private and her own way of expressing herself. It never crossed her mind to publish until she was in college. She took a chance and it worked! Her primary genres include sweet romance, cozy mystery, and Christian fiction. Her tastes in music range from gospel, contemporary, R&B, and even classic Motown hits. It's rare you won't catch her reading, watching old Hollywood films, or playing the piano.
Daria is the author of the Bianca Wallace Mysteries. The third book in the series, Lather, Rinse, Murder is releasing this month, on February 28! So why not binge the series from the beginning, with Photo Bombed?
Bianca Wallace is a work from home mom raising her teenage daughter as a single parent. She's determined to stand on her own two feet in Edenville, Texas after her bitter divorce. When the town's wedding of the year stars her friend as the bride, Bianca can't wait to celebrate the nuptials. Neither she nor the guests expect a corpse! When the police suspect the bride, Bianca's determined to prove her friend's innocence.
Lamar Sims, the new police detective in Edenville, is investigating the murder case. Bianca's "interference" is not helping, but she won't stop when her friend's freedom is on the line. He makes it clear he wants her to let the police do their job, so she has to find ways around him.
No one in Edenville is safe until the killer is behind bars. Bianca won't let Detective Sims dismiss her hunches. They may have to work together before another dead body shows up.