Hey there, Snow Angels! We are very excited to be revealing the cover of Amy McNulty's Young Adult Urban Fantasy, Vines & Florets (Blood, Bloom, & Water, Book 5). The cover was designed by Najla Qamber Designs. Are you ready to see the cover? Check it out below!
A traumatized former faery champion. The beguiling former faery prince who manipulated her once before. A chance to correct the past mistakes that haunt her, as the battle between blood, bloom, and water fades into memory.

Autumn Sheppard could once shoot vines from her hands and command people into doing what she said—but if she shared that with anyone, no one would believe her. She's spent the past ten years suppressing the nightmare of her actions during the battle between faeries, vampires, and mermaids, even as her older sister and step-sister moved on with their lives, content with leaving all the magic behind them.

When Orin, the conniving faery prince who once took advantage of her, asks for her help, she wants to run—but he's the only one who still believes in her ability to make things right. Tasked with finding a fallen angel, Autumn is shocked to discover the hottest boy in school is exactly the guy she needs on her side. If only he could see past her geeky, outcast personality—and believe her head's not in the clouds when she tells him what he truly is.

The fifth and final book in the Blood, Bloom, & Water series takes the story ten years into the future, when the former champion of bloom is the only hope for the resurrection of friends and foes alike lost in the definitive battle. With the help of a fallen angel, she might succeed—even if her actions come with dire consequences that cannot be undone.
Title: Vines & Florets (Blood, Bloom and Water Book Five)
Author: Amy McNulty
Genre: Young-Adult Urban-Fantasy
Cover Designer:  Najla Qamber Designs
Release Date: Late 2020/Early 2021
Add the book on Goodreads now!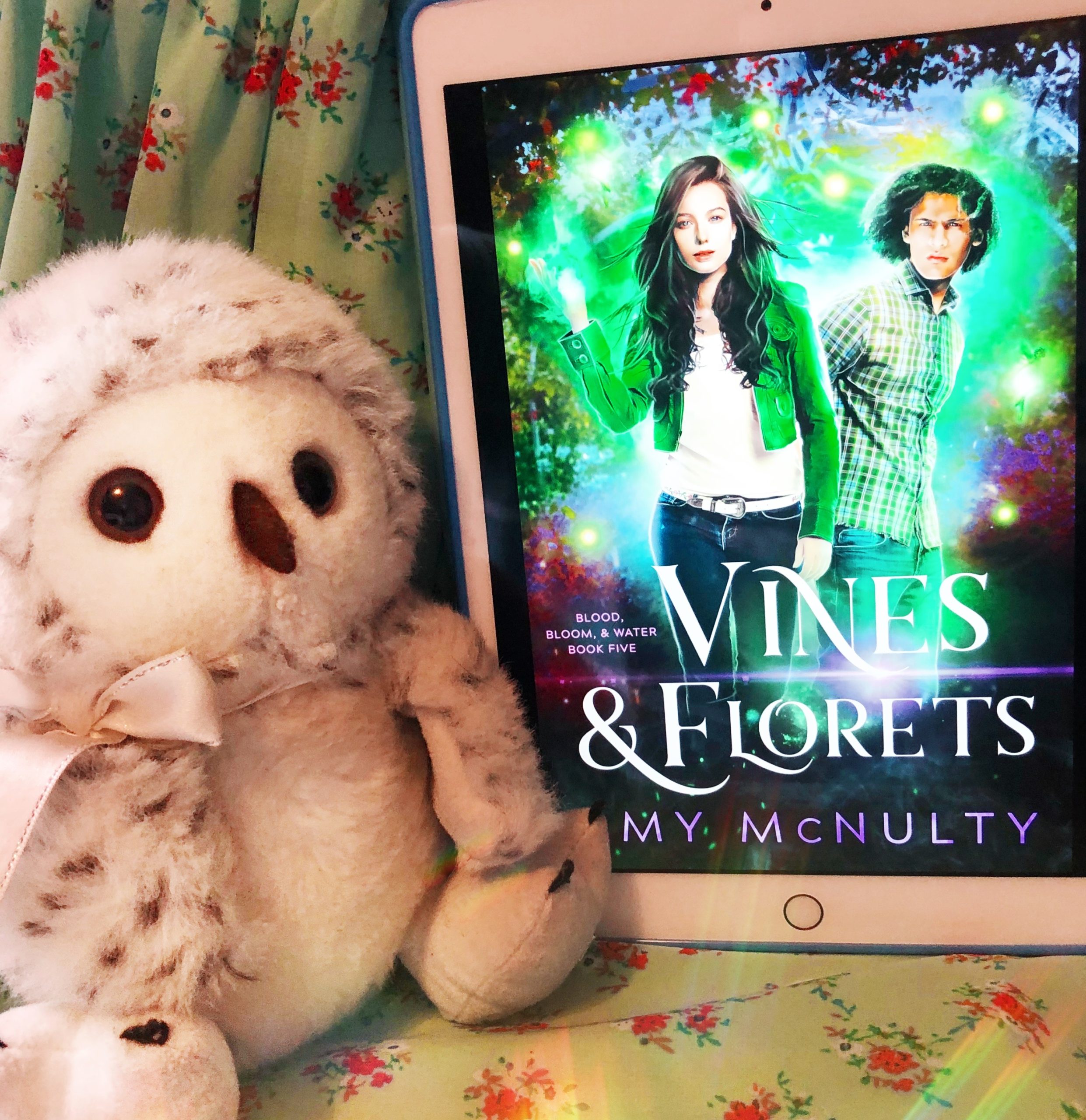 Sylvia here! How much are you loving this cover? Leave a comment below or fly on over to Instagram and let me know!