We are so excited today to be revealing the cover of Alicia Michaels' YA Fantasy, Child of the Sacred Earth (The Lost Kingdom of Fallada Book 2). The cover was designed by Broken Arrow Designs. Ready to see the cover? Check it out below!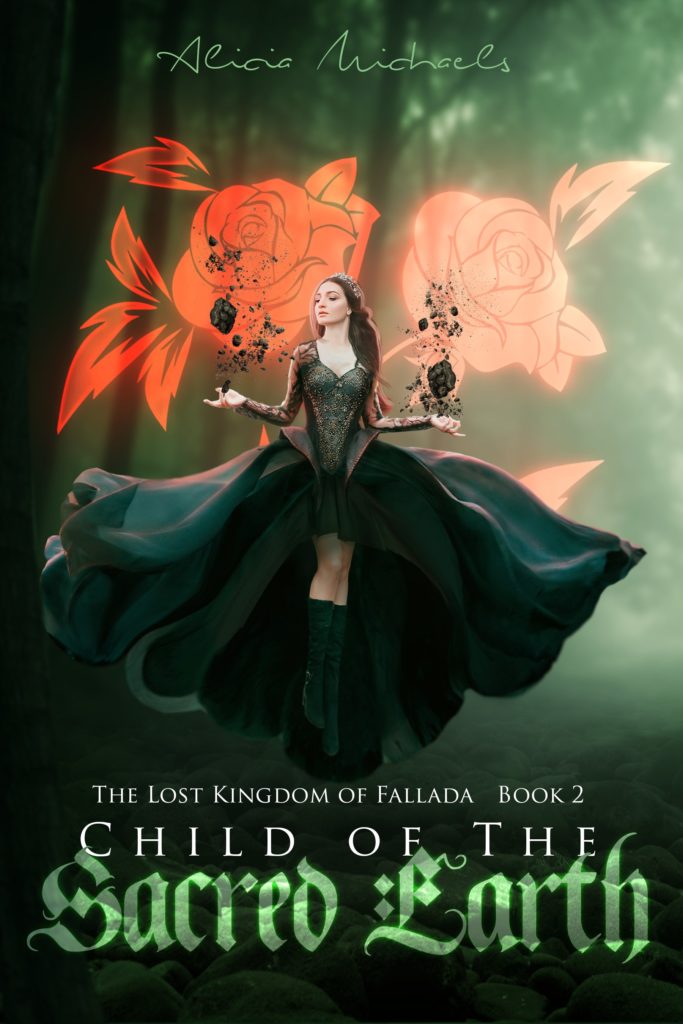 Get a degree, get a job, save adorable foster siblings from the clutches of the evil foster mom …

These are Jocylene Sanders' top priorities as she enters her sophomore year of college. The last thing she expects is to find herself the champion of an entire kingdom. However, that is just what happens when the mysterious Faerie, Rothatin Longspear, appears to her tasking her with saving a parallel world full of creatures from her wildest dreams.

Jocylene journeys with him into the world of Fallada, hoping for answers about her birth parents and background. What she finds is a mystifying past, and an even more uncertain future, as her heart becomes entangled with the stoic, battle-hardened Rothatin, as well as Eli, the untroubled Panther Shifter with no loyalties and no home. With her heart and soul pulled in so many directions, can Jocylene find the strength needed to become the savior one nation so desperately needs?
Title: Child of the Sacred Earth (The Lost Kingdom of Fallada Book 2)
Author: Alicia Michaels
Genre: Young Adult Fantasy
Cover Designer: Broken Arrow Designs
Release Date: June 23rd, 2020
Add the book on Goodreads now!
Sylvia here! How much do you adore the cover? Leave a comment below or fly on over to Instagram and let me know!