We are thrilled to be revealing the cover of Life and Death, a YA paranormal/fantasy by Selenia Paz, 2012 Honor winner of Lee & Low Publishing's New Voices award.
The book is releasing in Early Summer 2017 through Snowy Wings Publishing! We can hardly wait!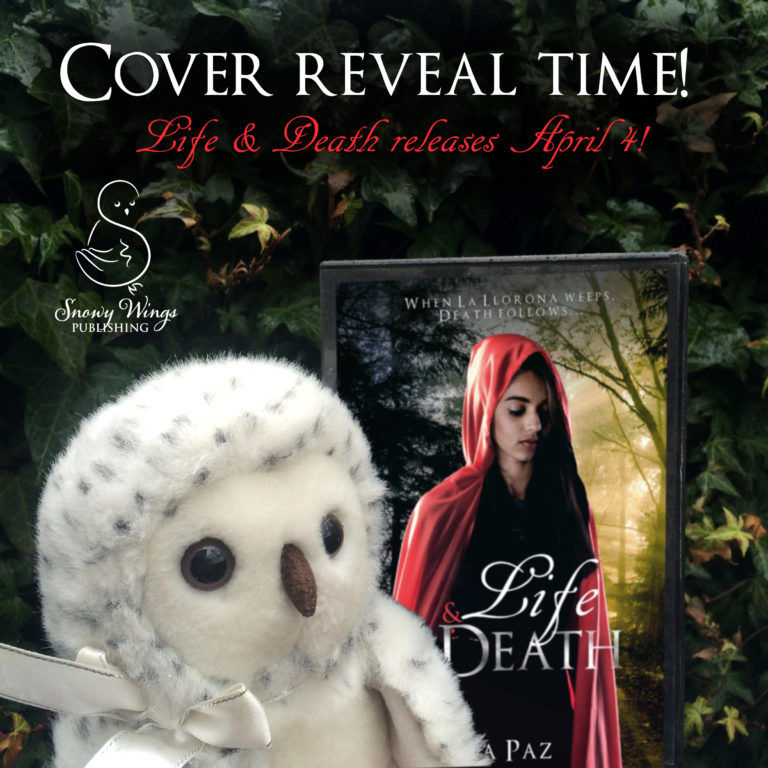 Sylvia just had to pose with it!
Title: Life & Death
Author: Selenia Paz
Release Date: TBA
Publisher: Snowy Wings Publishing
Cover Designer: Key of Heart Designs
When Natalia's younger brother disappears while on a visit to Mexico, Natalia is certain that La Llorona, the mythical Weeping Woman, has taken him. Her friend Miguel agrees to accompany her back to Mexico in the hopes that it will help him deal with the recent death of his grandfather. But as they embark on a journey to search for the creature that has taken Natalia's brother, it becomes apparent that the spirits Miguel had brushed aside as mere legend are very real… and they have a dark connection to his family.
Add Life & Death on Goodreads!
Learn more about Selenia Paz at her website, www.seleniapaz.com, or visit her on social media:
Twitter: @seleniapaws, Instagram: @noonvale
Are you excited for Life and Death? What do you think of the cover? Let us know in the comments!