Today we're bringing you an exclusive interview from Clare Dugmore, author All It Takes.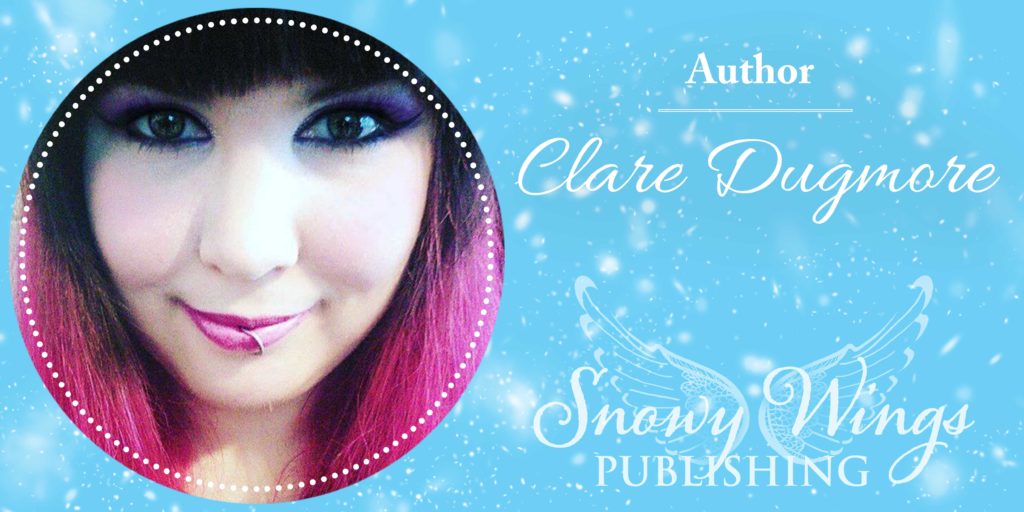 1.) What is one thing your character loves? 
For Kian, it's fast cars and motor bikes. For Megan, it's cake, especially while she's pregnant!
2.) What is one thing you love about being an author?
Bringing a little escape to readers. For me, reading and writing is my way of getting away from life's stresses, and I hope through my books, I offer that to readers, too!
3.) Flowers or candy?
Flowers, I guess, seeing as I'm on a no-sugar diet. ☹
4.) If your character were to celebrate Valentine's Day, what would they do?
Kian would cook for Meg, and then they'd spend the evening at one of their houses, watching movies together.
5.) What character should win an award for best book boyfriend? What character should win for best book girlfriend?
Bryce Warren from Kyra Lennon's Game On Series should win the best book boyfriend award, because he's a hunky football player, with a heart of gold, who hasn't had much luck with the ladies since his marriage ended.
Best book girlfriend should go to Gleena Ward from Nora Robert's Circle Trilogy (she and sorcerer Hoyt are the main focus of book one, Morrigan's Cross), because who doesn't love a sexy red-headed witch with green eyes?!
6.) What was the best Valentine's Day card you ever received?
I dunno … Hubby and I don't celebrate Valentine's Day, so we only sent each other cards the first year we were dating, and from what I remember, they were the generic (I love you, you're the best, blah, blah, blah) cards.
However, for Christmas 2015, Hubby did get me this card from StrangePaul.com, which I thought was super sweet because he doesn't do cards, and the art work on the Strange Paul card is so cute – we're the missing pieces of each other's hearts! <3
7.) If were were to give out Valentine's Day cards this year, what would they say?
I'd love to send out random Valentine's Day cards to strangers, telling them they're beautiful, awesome, that their life has meaning etc. because everyone deserves to be told they're special.
8.) Do you have anything fun planned this month?
I'm releasing a book on Feb 14, and it's my birthday on Feb 12! Don't think I'm doing anything special for my birthday – though Hubby is baking me a diet friendly cake! Also, my oldest's birthday was on Feb 5, so we went out this weekend for a couple of games of Laser Tag.
9.) Give us an update on what you're working on right now.
I'm working on two things right now. An age-gap romance that I started during NaNoWriMo, and a short-story, about teen lovers who're reunited as adults, for a charity anthology. Both are going well, and are on target, so that's me happy!
10.) What is your current most-used-word. 
"Oh my swirls." I try not to swear around my kids, and picked this up from the anime Yokai Watch.
Thanks so much to Clare for joining us this month to chat about her Valentine's day, what she's working on right now, and her most used word. We can't wait to have you back!
Until then,
Thanks for joining us at SWP, where we're taking the book world by storm!