Today we're bringing you an exclusive interview from Selenia Paz, author of Life and Death.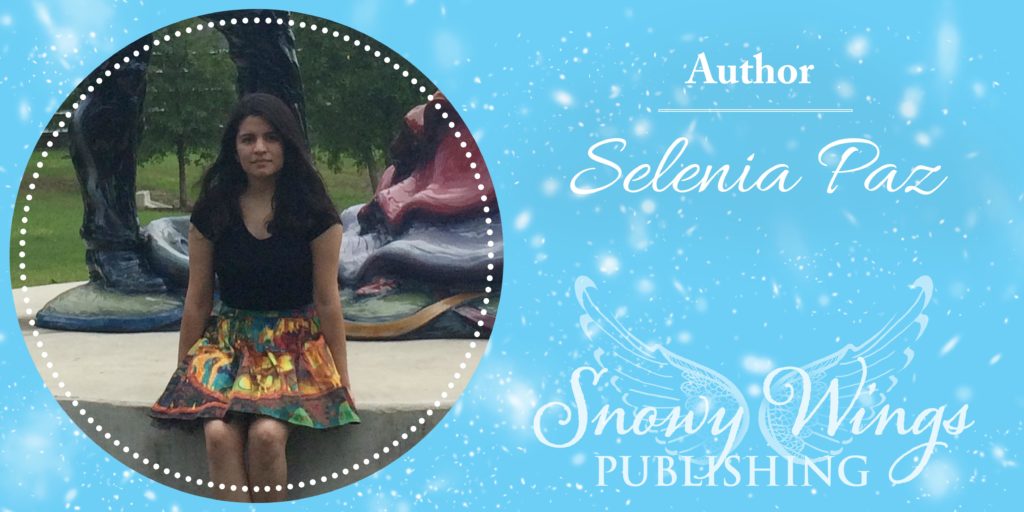 1.) What is one thing your character loves?
One of the things a character from Life and Death loves is working in a field or yard; it helps to relax him.
2.) What is one thing you love about being an author?
The fact that you can create the world you want to read about and someone else might enjoy being in that world you created.
3.) Flowers or candy?
Candy!
4.) If your character were to celebrate Valentine's Day, what would they do?
Try out each of the chocolates in a large sampler box.
5.) What character should win an award for best book boyfriend? What character should win for best book girlfriend?
I'm currently reading Howl's Moving Castle so I would say that Sophie Hatter would really deserve to win an award for best book girlfriend. For best book boyfriend – I would have to say I really like the character Simon Harley-Dickinson from Maryrose Wood's series The Incorrigible Children of Ashton Place. It's such a fun, clever series, and Simon does all he can to help main character Penelope, he really is such a sweet gentleman.
6.) What was the best Valentine's Day card you ever received?
A Peanuts card! You have to love Snoopy.
7.) If were were to give out Valentine's Day cards this year, what would they say?
Something inspirational like "Go for it" or "Follow Your Dreams"
8.) Do you have anything fun planned this month?
I'll be visiting my sister this month! She has the cutest dogs.
9.) Give us an update on what you're working on right now.
I just thought of a really important conversation in one of my scenes between two of the main supernatural characters.
10.) What is your current most-used-word.
"Whaaaaaaaat???" is probably something I'm saying and writing a lot.
Thanks so much to Selenia for joining us this month to chat about her Valentine's day, what she's working on right now, and her most used word. We can't wait to have you back!
Until then,
Thanks for joining us at SWP, where we're taking the book world by storm!