July is Disability Pride Month, a month that focuses on centering people with disabilities, listening to their voices, recognizing their rights, and celebrating their accomplishments. One in four people in the United States are disabled. Disability is a wide umbrella, including people with physical disabilities, cognitive and/or intellectual disabilities, chronic and/or invisible illness, mental illness, sensory perception disabilities, and neuroatypical/neurodivergent people. Books with main characters who are disabled have historically been hard to come by, but thankfully this is changing. Here are five middle grade and young adult books starring characters with disabilities!
A Superhero Who Uses Mobility Braces
In BJ Pierson's SuperDrew and the Secrets of Donhil Corp, a thirteen-year-old inventor uses his technical expertise to transform the mobility braces he's used most of his life into superpowered gadgets. When he's turned down for an internship, Drew refuses to give in, and is determined to prove his worth to the world's top inventors. But he soon uncovers a conspiracy that reveals the people Drew had idolized as heroes may just be villain. Fortunately, when it comes to stopping supervillains, a superhero like Drew is ready for the task. SuperDrew and the Secrets of Donhil Corp is a middle grade adventure with sci-fi thrills perfect for young readers.
Living with Mental Illness in the Halls of a Modern High School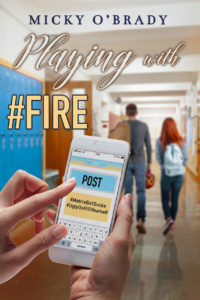 In Playing with #Fire by Micky O'Brady, seventeen-year-old Everly lives with depression and an eating disorder, exacerbated by bullying on social media and at her high school. Now, recovering from an attempted suicide, all she wants is to stay invisible. But a school project, a #cringeworthy foray into the world of pro-wrestling, and a mysterious, smoking-hot luchador help Everly learn to appreciate her own value. She discovers the importance of setting personal boundaries, and learns to find the delicate balance of living and thriving with a mental illness. Playing with #Fire is a young adult contemporary with a romance that blooms between friends. Content warning: This book contains discussion of a suicide attempt prior to the events of the book.
Self-Care Makes You Pirate Queen Material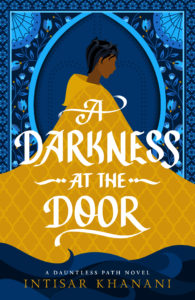 Intisar Khanani's A Darkness at the Door is the epic finale to the story of Amraeya ni Ansarim begun in The Theft of Sunlight. Rae is a country girl with a physical disability (a clubfoot), and because of that, the people around her have underestimated her. But Rae knows her own value is beyond what other people make of her. She is determined to root out the corruption in her kingdom and bring justice to her world. Rae finds her strength by learning how to embrace her body as it is, pacing herself and practicing self-care even as she fights to save the world. With magic, epic quests, and adventure, A Darkness at the Door is a young adult epic fantasy for anyone who dreams of making the world a better place.
Managing Anxiety and the Magic Within
In Mer-Charmer by Amy Beace, fourteen-year-old Phoebe lives with PTSD, anxiety, and panic attacks after her kidnapping in the first book of the World of Aluvia series, Fairy Keeper. Phoebe desperately wishes to have magic, believing that if she had such power, she'd never feel terrified again. But when magic is unexpectedly unlocked within her as she helps the merfolk defend their home, she soon learns that having power isn't a shortcut to conquering her fears. Though Aluvia is a fantasy world, those who live there understand and deal with mental health as in our world. Phoebe is able to find support from friends and family, finding her feet again in a difficult world. Mer-Charmer is the second book in the series, but each of the World of Aluvia books can be read on its own. A crossover upper middle grade/young adult book, Mer-Charmer is perfect for all fans of low-magic fantasy.
Surviving with a Physical Disability in a Dangerous World
In Amy McNulty's Fall Far from the Tree, Cateline, who's missing the fingers on one hand, is raised by a strict religious order that worships the stars and considers daylight to be the realm of demons. She believes wholeheartedly in her faith, but the cruelty of the mothers of the order toward the orphans under their care eventually drives Cateline to flee her guardians and make a life for herself in the nearby city. Unfortunately, her past catches up to her—but she's determined not to go back without putting up a fight. Fall Far from the Tree is the first book in a dark fantasy duology that combines Game of Thrones with Marvel's Runaways, showing the consequences of living in a world that prioritizes getting ahead above all else, and the damage that can be inflicted when cutthroat guardians pass their values down to their children. This young adult fantasy is ideal for anyone who enjoys gritty magical worlds that showcase the darker side of humanity.