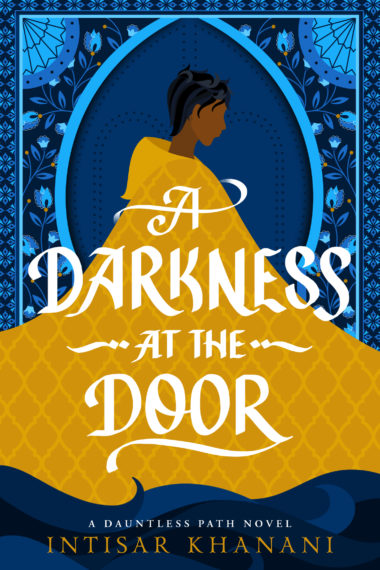 Series:

Dauntless Path, Book 3

Available in:

eBook, Hardcover, Audiobook

ISBN:

9781952667817

Published:

July 21, 2022
Amazon/Kindle
Barnes & Noble/Nook
Kobo
Apple Books
Other eBook Retailers
Indie Bound
I've been cursed, betrayed, and sold into slavery – but the truth I carry can't be allowed to die.
Only Rae knows the extent of the corruption at the heart of the kingdom of Menaiya, from the noble lord who betrayed her, to the Circle of Mages whose wards protect the slavers from discovery. Injured and imprisoned on a slave ship, Rae's options are quickly running out. When a desperate escape attempt goes terribly wrong, she finds herself indebted to a terrifying Fae sorceress.
Now Rae will not rest until she has rescued her fellow prisoners and freed her land from the darkness that has taken hold. To succeed, she'll need every ally she can find—including Bren, the thief who may have stolen her heart. But Bren is hiding his own bloody secrets, and the curses that encircle Rae have sunk their claws into her mind. With her debts coming due and time running short, all the truths in the world may not be enough to save her kingdom, or herself.
---
★ "A fairy tale that goes beyond happily-ever-after, exploring the vigilance and will needed to achieve justice and equity." – Kirkus Reviews, starred review
★ "Full of action, magic, and intrigue." – Foreword Reviews, starred review
---
One of Kirkus Reviews' Best Teen & YA Fiction of 2022: Science Fiction & Fantasy
---
Previous Books in the Dauntless Path Series