Our anniversary month of exciting news and announcements is off with a bang! Today we are revealing the much-anticipated cover to the second book in the Souls Out of Ireland trilogy by award-winning author Annie Cosby. Designed by Regina Wamba, it's The Court of Medb! Check it out below:
No one is safe in the court of Medb.

The magical Doyle sisters are on the run. When attackers sent by the powerful Queen Medb of Irish legend successfully take one of them captive, the sisters are separated for the first time in their lives.

Dragged in front of the evil queen herself, Bríd learns the truth of the infamous monarch and the people she presides over. Bríd also learns the part she will play in Medb's grab for power—a helpless captive to lure her sisters into a trap.

With the favor of Medb's young daughter, Bríd finds herself immediately embroiled in the affairs of Medb's ancient city. The question is, can Bríd survive the machinations of the court of Medb long enough for her sisters to find her?

Ríona and Moira are up against the clock as they set off on a hunt for their sister. A hunt that will take them to the most magical corners of Ireland to seek the help of people straight out of legend.

The Court of Medb is the second installment in Annie Cosby's thrilling contemporary young adult fantasy series Souls Out of Ireland, a saga set in Ireland and steeped in Celtic lore.
Title: The Court of Medb (Souls Out of Ireland, Book 2)
Author: Annie Cosby
Genre: YA contemporary fantasy
Cover Designer: Regina Wamba
Release Date: October 19, 2021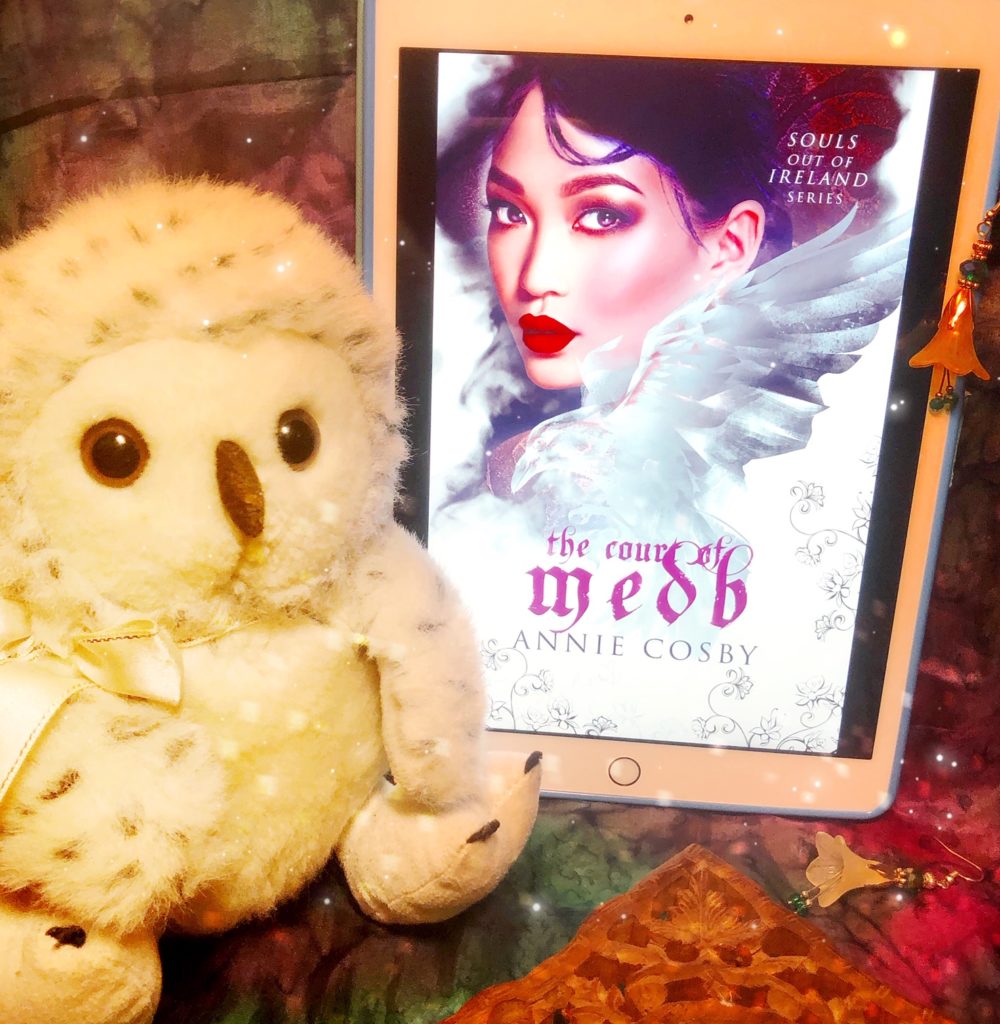 Sylvia here! What do you think of the cover? Leave a comment below or fly on over to Instagram and let me know!