A guest post by Victoria Gilbert
A few years ago, I was scrolling through Twitter and noticed agents and writers chatting about interesting concepts, one of which was re-telling fairytales or folktales from the villain's point of view.
This intrigued me. I needed a new story concept, and wanted to try writing Young Adult Fantasy. As I contemplated this idea, one of my favorite literary fairytales popped into my head—Hans Christian Andersen's The Snow Queen.
I knew I wanted to use this story, but faced a challenge in telling it from the point-of-view of the Snow Queen. In Andersen's tale, she's more a force of nature than a fully developed character, so I knew I had to create a new characterization if I wanted to build a book around her.
After some thought, I decided on the idea of a young woman who's been turned into a Snow Queen against her will—a girl who was once warm and sensitive, but has been forced by life and circumstances to "freeze" her heart and emotions in order to survive. What would it take for this young woman to come back to life, to truly feel again? Could she overcome her survival mechanisms and learn to care, or even to love?
The whole idea of freezing, of ice, of survival against the odds, of intellect vs. emotions, and the quest for immortality, tied-in so beautifully with Andersen's concepts in The Snow Queen that I knew I'd found the perfect match of inspiration and story.
I then decided that the second book in the series should incorporate influences from two more Andersen fairytales: The Steadfast Tin Soldier and The Ugly Duckling. My protagonist in this story is a very plain young woman who's the younger sister of Gerda, one of the main characters in CROWN OF ICE. So while the protagonist changes, many of the characters from CROWN also play major roles in SCEPTER OF FIRE.
One of my inspirations for SCEPTER, other than the Andersen tales, was the concept that beauty does not always equal goodness, and the absence of beauty does not lessen a person's value. Varna, the protagonist in SCEPTER, is a talented healer who's devoted to helping the ill or injured, regardless of their status or allegiances. She isn't a warrior, but she possesses courage and determination, even in the face of terrible dangers. Her loyalty to her family and friends is also a great strength. Although Varna starts out doubting her own worth, she discovers her true value over the course of the book, and many around her also learn that a lovely appearance is not the most important quality in a friend or romantic partner.
In both books, I focus on ordinary people—even those that possess magical abilities don't have royal blood and/or don't belong to the upper class of society. There are two reasons for this choice. The first is that H. C. Andersen typically told stories about working class people or tradespeople. Even when he included royalty, it was often to mock them or point out their flaws. The second reason is that I love the concept of ordinary people doing extraordinary things. I'm personally not as fascinated by a character who has power and beauty and position as I am by the character who rises from obscurity to achieve their own type of greatness.
In homage to Andersen, I've set CROWN and SCEPTER in a fantasy world that reflects Scandinavia in the early to mid-19th century. Some of the allusions in the books are nods to events in the inspiration stories, and some are based on real-world happenings during Andersen's lifetime.
In keeping with the more "down-to-earth" qualities of the original fairytales and of my characters' backgrounds, these are not epic fantasies. There is magic, adventure, and romance, but the emphasis is on character development and relationships, rather than on major battle scenes. This is also in keeping with the tone of Andersen's stories, something I wanted to emulate.
As a little teaser, here's the opening line from CROWN OF ICE, spoken by Snow Queen Thyra Winther:
Thank you for allowing me to share some of the inspiration for my Mirror of Immortality books today. Happy reading!
Crown of Ice and Scepter of Fire are available now!
---
About the Author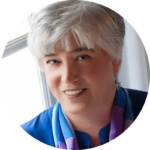 Victoria Gilbert turned an early obsession with reading into a dual career as an author and librarian. An avid reader who appreciates good writing in all genres, Victoria has been known to read seven books in as many days. When not writing or reading, she likes to spend her time watching films, listening to music, gardening, or traveling. She lives in North Carolina with her husband, son, and some very spoiled cats. Learn more about Victoria at her website.