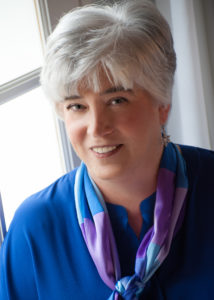 Victoria Gilbert turned an early obsession with reading into a dual career as an author and librarian. An avid reader who appreciates good writing in all genres, Victoria has been known to read seven books in as many days. When not writing or reading, she likes to spend her time watching films, listening to music, gardening, or traveling. She lives in North Carolina with her husband, son, and some very spoiled cats.
Through Snowy Wings Publishing, Victoria is the author of The Mirror of Immortality series (Crown of Ice, 2017; Scepter of Fire, 2017), a YA fantasy series adapting Hans Christian Andersen's classic fairy tales. Her short story "The Cat and the Conjurers" is part of the Snowy Wings anthology, A Touch of Magic.
Victoria also writes mysteries. Her Blue Ridge Library Mystery series—which includes A Murder for the Books (2017), Shelved Under Murder (2018), Past Due for Murder (2019), Bound for Murder (Jan. 2020), A Deadly Edition (Dec. 2020), and Renewed for Murder (Dec. 2021), with books 7-9 under contract—is published by Crooked Lane Books. She also writes the Booklover's B&B series for Crooked Lane, including Booked for Death (Aug. 2020), Reserved for Murder (June 2021), and the forthcoming A Fatal Booking (June 2022). Her newest series under contract with Crooked Lane is the Hunter & Clewe Mysteries, scheduled to release in spring 2023 and 2024.
Connect With Victoria Gilbert