A guest post by Dorothy Dreyer
When creating a story with fantastical elements, authors usually incorporate some kind of magic system. There are common ones—for instance, witch magic, shifter magic, or elemental magic—but when I was creating the Empire of the Lotus series, I went with something else: chakra magic.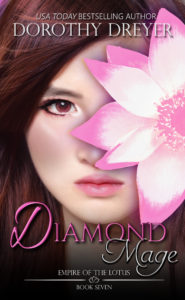 Chakras, if you're not familiar with the term, are specific energy centers located around your organs and endocrine and nervous systems. Your health and energy are influenced by the vibration (or vibes) of each chakra, which are in turn influenced by the energies that surround you and the energy you project from your thoughts and feelings. Though there are about 114 chakras, most studies tend to focus on the main seven.
Now, basing a magic system on chakras isn't too far off of elemental magic, as most chakras are connected to the basic elements: earth, water, fire, and air. But those aren't the only things they are connected to, and as I researched chakras, I discovered just how intricate my story's magic system could be.
Here's a breakdown of how each of the Empire of the Lotus series books—and the elite mages of each book—represent each of the 7 chakras. I took some creative liberties in fleshing out the powers the mages have, but the system is based in existing chakra energies.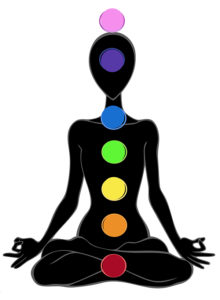 Crimson Mage: the root chakra, color = red, element = earth, connected to stability, survival, security, finances, physical heath and well-being. The right to be here.
Copper Mage: the sacral chakra, color = orange, element = water/ice, connected to pleasure, guilt, sexuality, creativity, passion, intuition, and self-worth. First of the chakras connected to emotion. The right to feel.
Golden Mage: the solar plexus chakra, color = yellow, element = fire, connected to willpower, shame, personal power, ego, personal boundaries, personal leadership, intention, self-control, self-esteem, and confidence. The right to act.
Emerald Mage: the heart chakra, color = green (sometimes pink), element = air/wind, connected to love, grief, self-love, compassion, forgiveness, understanding, generosity, empathy, kindness and connections to other's hearts. The right to love and be loved.
Sapphire Mage: the throat chakra, color = blue, element = ether, connected to speech, sound, truth, lies, and following your dreams. The right to speak and hear the truth.
Amethyst Mage: the third eye chakra, color = indigo or purple, element = light, connected to vision, sight, illusions, secrets, seeing differently, thinking, reasoning, perception, imagination, dreaming, psychic ability, and higher intuition. The right to see.
Diamond Mage: the crown chakra, color = violet or white, element = consciousness, connected to spirituality, emotion, virtue, integrity, highest spiritual consciousness, the divine and expanded personal expression. The right to know.
If you're familiar with the Empire of the Lotus books, you can clearly see how the characters are influenced by these attributes, which I think is kind of neat. And if you're not familiar with my books, be sure to grab them and have this insight on what drives the elite mages.
The complete Empire of the Lotus series is available now!
---
About the Author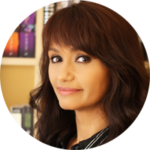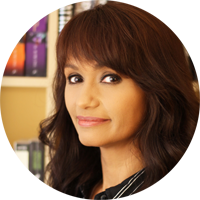 Dorothy Dreyer is a Philippine-born American living in Germany with her husband, her two college kids, and two Siberian Huskies. She is an award-winning, USA Today Bestselling Author of young adult and new adult books that usually have some element of magic or the supernatural in them. Aside from reading, she enjoys movies, binge-watching series, chocolate, take-out, traveling, and having fun with friends and family. She tends to sing sometimes, too, so keep her away from your Karaoke bars. Learn more about Dorothy at her website.