Hey, Snow Angels! We are very excited today to be revealing the cover of Tracy Korn's Poisoned Garden, book one in the Young Adult Paranormal/Urban Fantasy series, Eden's Bluff Academy! The cover was designed by JKorn Photographics. Are you ready to see the cover? Check it out below!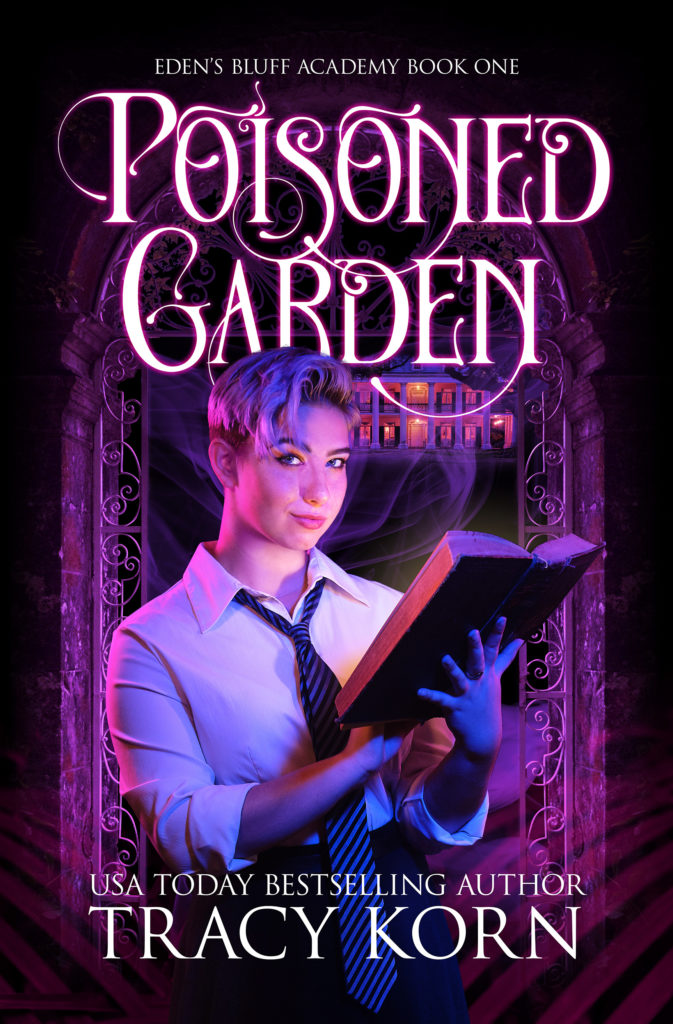 You Reap What You Sow…

It started with a fight at school.

The girl who attacked me burst into flames on the way to the hospital, and now, I'm starting to…change.

In less than a week, my biggest problem has gone from trying to decide what to do if I don't get into The Citadel to navigating the front lines of a looming, supernatural war.

And you know what? I signed up for all the honors classes these past four years. None of them prepared me for Eden's Bluff Academy, a school in the Bermuda Triangle with human-elemental hybrids, angels, snakes with wings, and an inter-dimensional veil that someone is trying to destroy.

Unless I stop them.
Title: Poisoned Garden (Eden's Bluff Academy, Book 1)
Author: Tracy Korn
Genre: Young Adult Urban Fantasy/Paranormal
Release Date: March 24th, 2020
Cover Designer: JKorn Photographics
Add the book on Goodreads now!
Sylvia here! How much do you love the cover? Fly on over to Instagram, or leave a comment below and let me know!