Hey, Snow Angels! We're so excited to be revealing the cover of Dorothy Dreyer's Golden Mage, (Empire of the Lotus Book 3). The cover was designed by Sora Sanders. Are you ready to see the cover? Check it out below!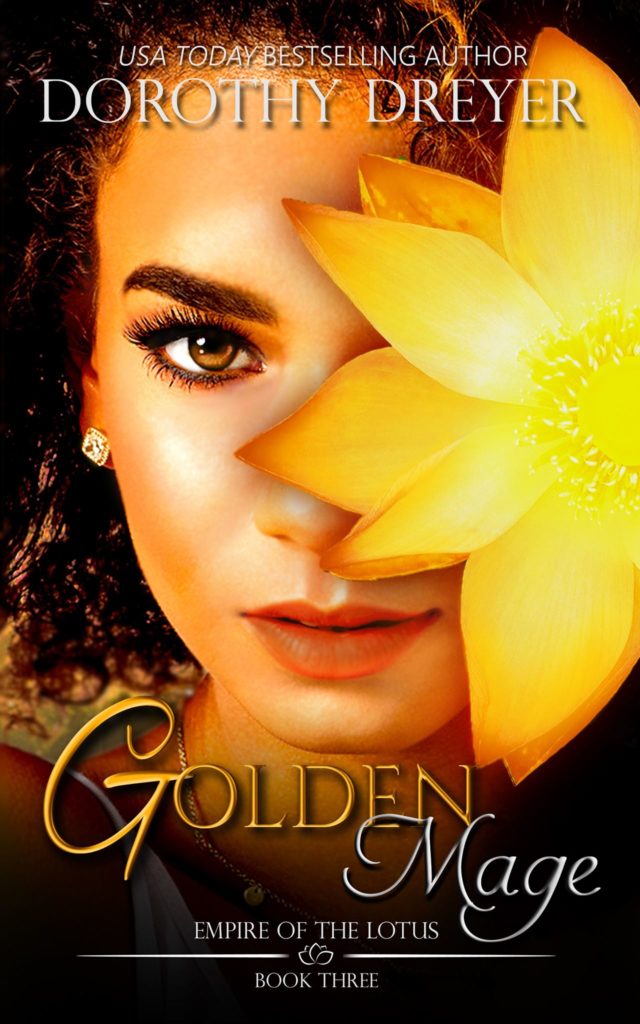 Consumed by his doomed love for the empress Lakshmi, Kashmeru will stop at nothing to break the spell that has kept him locked in a hidden tomb. With the comet Akutake fast approaching, the clock is ticking for the elite mages to gather and fight Kashmeru's shadow army and the mysterious and powerful dark mages.

As Mayhara, Jae, and Shiro race to acquire the arcane daggers before they fall into the wrong hands, Huojin and Salina must face their destinies as golden mages and learn to harness their power to destroy the enemy—before the enemy destroys them first.
Title: Golden Mage (Empire of the Lotus, Book 3)
Author: Dorothy Dreyer
Genre: Young Adult Urban Fantasy
Cover Designer: Sora Sanders
Release Date: May 26, 2020
Sylvia here! How much do you love the cover? Fly on over to Instagram or leave a comment below and let me know!