The wait is over! It's time to unveil the gorgeous cover for Lauren Jankowski's The Dwelling of Ekhidna, Book Five of the Shape Shifter Chronicles, designed by Najla Qamber Designs. This action-packed urban fantasy is releasing this Tuesday, January 31!
Are you ready for the cover?
Ta-da!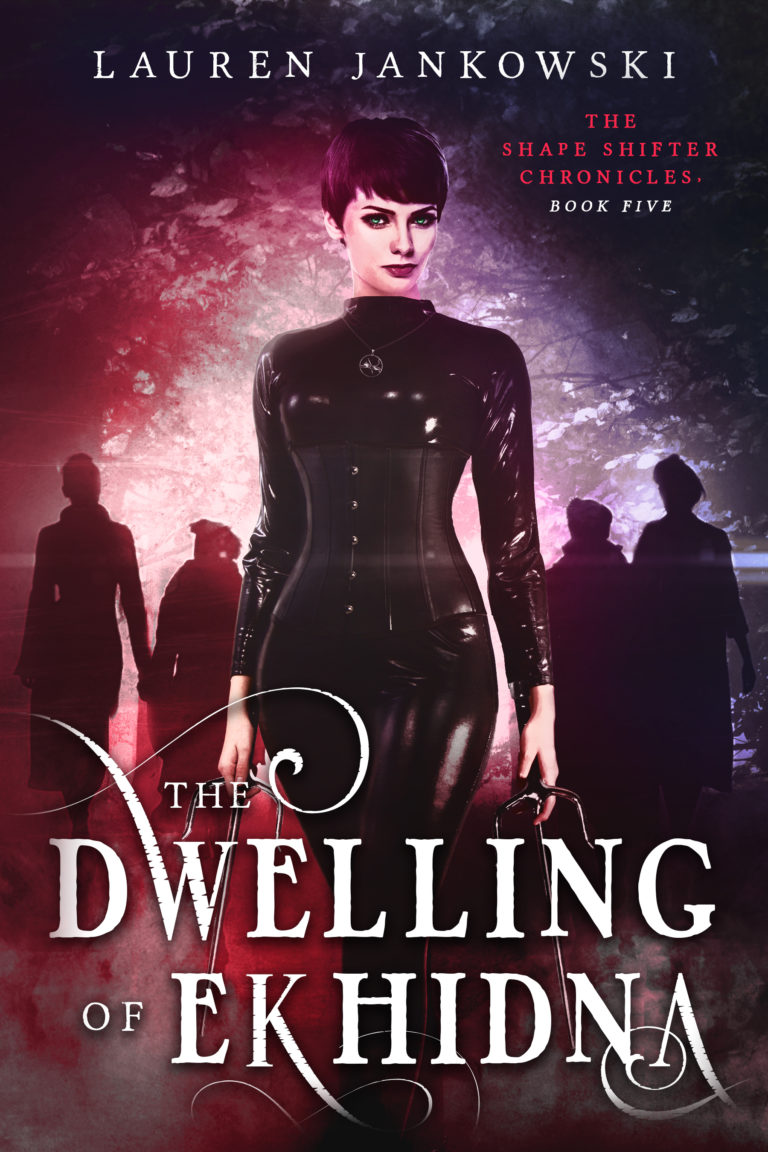 Title: The Dwelling of Ekhidna: Book Five of the Shape Shifter Chronicles
Author: Lauren Jankowski
Genre: Urban Fantasy
Release Date: January 31, 2017
Publisher: Snowy Wings Publishing
Add to your Goodreads list here!
The home of the guardians, the Meadows, has always been a place of peace and safety, untouched by the ongoing war against the Grenich Corporation. But that could only last so long.

During the guardians' autumn celebration, a bomb goes off, shattering the Meadows' tranquility. In the aftermath of a tragedy, a deadly virus is released that afflicts only healers. The only cure to the virus is hidden in the Seelie Court, in a location that only one knows: Eris, a legendary trickster, locked away in the dungeons of the Pearl Castle for her crimes against the peoples of Earth. When the Four are forced into a temporary alliance with the unpredictable Eris, their journey becomes more perilous than anyone expected.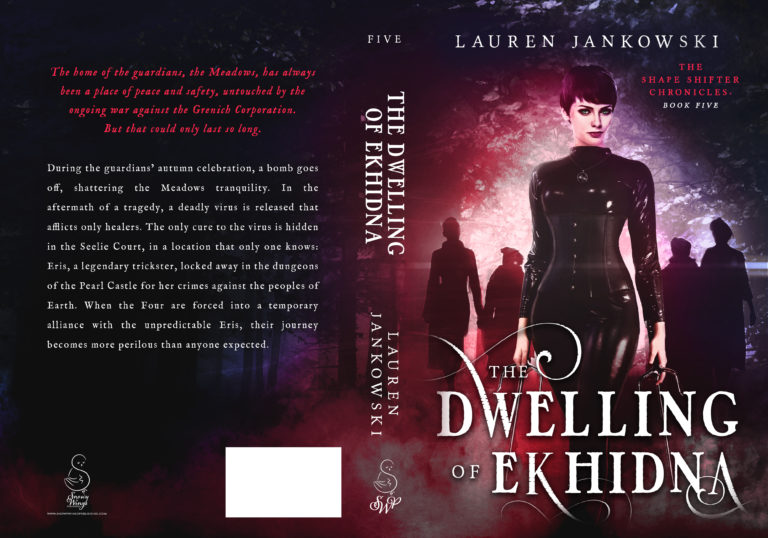 The Dwelling of Ekhidna releases in just three days! Are you planning on picking up a copy? Let us know what you think of the cover in the comments!