Featured Author: Annie Cosby
Two-time Missouri Author Project Winner Annie Cosby loves to write YA tales seeped in Celtic lore. A short, dog-obsessed, ketchup-loving romantic from the middle of America, Annie spent three years living in Galway, Ireland, which gave her mono, set her soul on fire, and introduced her to her husband. She now lives and writes in her native St. Louis, Missouri, where there are far fewer faerie rings, but far more sandwich shops.
Annie Cosby is the author of the companion series Hearts Out of Water and Souls Out of Ireland, two young adult contemporary fantasy series that are sure to appeal to fans of Maggie Stiefvater, Julie Kagawa, and Laini Taylor, as well as any readers who enjoy Celtic myth, Ireland and castles. Cosby draws on her years living Galway, Ireland, to bring the world and the legends of the series to life. Both series features Irish language chapter titles and translations, providing readers with an immersive experience and broadening their literary horizons. Topics explored in the novels include Irish mythology and legends, coming of age, teenage dating, fraught familial relationships, dealing with rejection, grief, and most of all believing in magic.
The first novels of both series won the prestigious Missouri Author Project Award in the Young Adult category (All the Tales We Tell in 2018, and The Daughters of Morrigan in 2020). The books were selected for the honor by a panel of librarians, as well as representatives from IngramSpark, Library Journal, and BiblioBoard.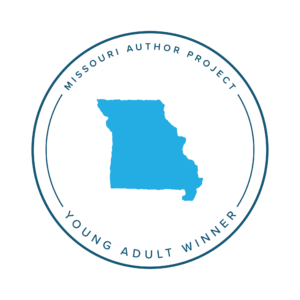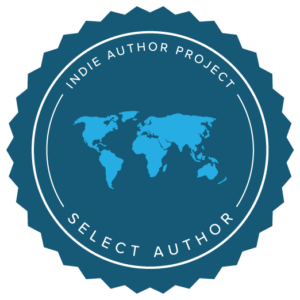 ---
Hearts Out of Water
Book One: All the Tales We Tell
She's filthy rich. He's not. It'll take patience, an old woman who thinks she's a selkie, and one salty-sweet summer on the beach to make them realize what's between them.
When Cora's mother whisks the family away for the summer, Cora must decide between forging her future in the glimmering world of second homes where her parents belong, or getting lost in the enchanting world of the locals and the mystery surrounding a lonely old woman who claims to be a selkie—and who probably needs Cora more than anyone else.
Through the fantastical tales and anguished memories of the batty Mrs. O'Leary, as well as the company of a particularly gorgeous local boy called Ronan, Cora finds an escape from the reality of planning her life after high school. But will it come at the cost of alienating Cora's mother, who struggles with her own tragic memories?
As the summer wanes, it becomes apparent that Mrs. O'Leary is desperate to leave Oyster Beach. And Ronan just may hold the answer to her tragic past—and Cora's future.
★ Missouri Author Project Winner 2018: Young Adult Fiction
"A darkly romantic beginning to what promises to be an unusual contemporary YA fantasy series." – USA Today
---
Book Two: Lifespan of a Memory
Last summer ended in disaster for Cora. She had scurried home, terrified of the secrets she'd uncovered and afraid to be honest with the one person who most deserved it—Rory. But after a grueling year of trying desperately (and unsuccessfully) not to think about what she left behind, Cora finds a surprise on her doorstep.
Rory's little brother, Aidan, has discovered the truth and recruits Cora, along with her best friend Rosie, to go with him to Ireland to explain their selkie heritage to Rory.
Desperate to get back the love she couldn't face last summer, Cora agrees to go. But will Rory want to see her after the way she abandoned him?
On a magical dash through the west of Ireland, following false leads and learning the all-but-forgotten myths of that wild land, Cora will learn even more about the O'Leary family than she ever imagined. And, maybe, just a little bit about herself.
---
Book Three: The Last Secret
Confused and afraid, Cora convinces Rory there's only one thing to do now: confront the man who can answer the thousands of questions that have plagued Cora since she first met Mrs. O'Leary last summer. The man who harbors more secrets than anyone else.
Seamus O'Leary.
Together, Cora and Rory return to the secluded island of Inis Mor, where Cora finds herself trying to understand the man who left Mrs. O'Leary all those years ago, as well as the woman who started it all—in the form of her diary. Through Lia O'Leary's own words, Cora discovers what those early years in Oyster Beach were like.
And then Rory makes a decision that will affect them all.
Surrounded by the wild Atlantic waves of the Irish coast, Cora will finally come to understand the stories and years that shaped the O'Leary family, the O'Brien boys, and most especially, the boy who's stolen her heart.
---
Souls Out of Ireland
Book One: The Daughters of Morrigan
Three sisters. A magical castle. And a legend as old as Ireland.
The day the Doyle sisters are attacked by a monster on the foggy shores of the Atlantic, they're saved by a mysterious boy who stumbles out of the waves. That's the first sign that nothing in their small world will ever be the same again.
Striking, vain Bríd, caring but brusque Moira, and sweet, silent Ríona invite their injured savior into the crumbling castle they call home, only to find he's prepared to challenge everything they think they know… About themselves. About their family. About their upbringing here on the edge of the world. And about the magic that permeates the castle.
For the girls are keeping secrets of their own.
When a second attack takes them all by surprise, they'll have to decide what to believe, what to reveal, and just how to stay alive. Will the old walls of the castle be enough to keep the Doyle sisters safe, or will they be forced to flee?
The Daughters of Morrigan is the first in a contemporary YA fantasy series steeped in Irish legend. If you like a sweeping setting and characters to fall for, you'll love the first installment in Annie Cosby's haunting new series, Souls Out of Ireland.
★ Missouri Author Project Winner 2020: Young Adult Fiction
"Drop whatever you are doing and get yourself a copy of this book ASAP." – Amazon reviewer
Click here to download educator resources for The Daughters of Morrigan
---
Look for the next installment of Souls Out of Ireland, The Court of Medb, in September 2021!