Hey Snow Angels! We are so excited to be revealing the cover of Snowy Wings Publishing's upcoming YA circus-themed anthology edited by Mary Fan, Magic Under the Big Top! The cover was designed by Qamber Designs & Media. Keep scrolling to check out the cover!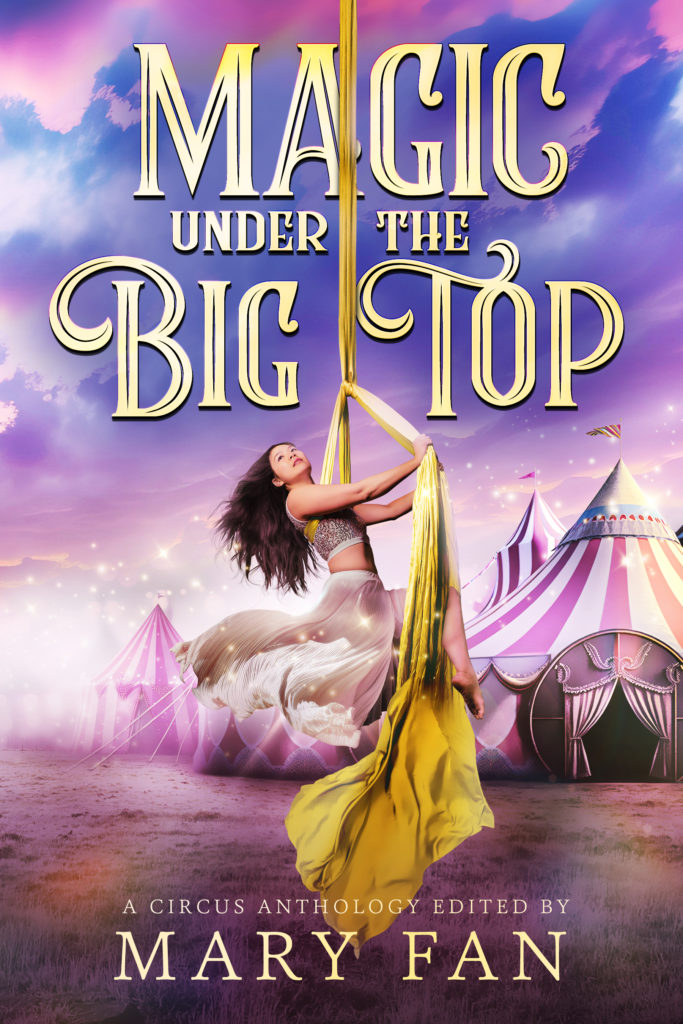 Title: Magic Under the Big TopEditor: Mary FanCover Designer: Qamber Designs & MediaGenre: YA fantasy, anthologyRelease Date: Fall 2023
Contributing Authors:
Amy Bearce Dorothy Dreyer Mary Fan Janina Franck
Jamie Krakover Karissa Laurel Leigh Hellman Milan Obradovic Selenia Paz
Gentlefolk and children of all ages, welcome to the greatest show on earth… and beyond! Dive into this multi-genre collection of short stories inspired by the circus from Snowy Wings Publishing. A princess who moonlights as a trapeze artist. A teen aerialist who switches places with her lookalike friend to attend circus camp. A boy who visits the childhood circus of his ailing grandfather. An artist who moves into a madcap house with a bunch of circus artists. And more…
Add the book on Goodreads!
Sylvia here! Let us know what you think of the cover in the comments below, or fly on over to our Instagram!