A guest post by Jessica Gunn
Stories are all around us. From the books we read to the digital media we consume, almost everything has a story—even the stars. Especially the stars. I remember from a young age my mother pointing out the constellation of Orion. It was the first constellation I learned, and Orion's Belt remains the easiest set of stars for me to find. Every winter, I look forward to having Orion in the night sky, watching over me and reminding me of all the things my mother has taught me.
In this way, Orion holds many stories for me. Not just of how I was taught to identify it in the sky, but the constellation's story itself and every meaning anyone who sees it gives to that set of stars. The story of how Orion became the greatest hunter, and why he ended up in the sky because of it, fated to forever be chased by Scorpio thanks to his own arrogance.
But stories never have only one side. When I was asked to join this anthology, I realized this was my opportunity to write Scorpio's version as well. To not only give Scorpio a voice, but also give both Scorpio and Orion a better ending beyond simply being doomed to chase each other in the sky forever. That couldn't have been all there was to their fate. It seemed cold and lonely.
Enter Amara and Pheme, and their friendship turned something deeper as their secret lives intertwine, forcing them to face their truths and put everything on the line for love. Equal parts Romeo and Juliet and Greek mythology, my story "In Pursuit" follows Amara and Pheme as they battle oaths and traditions to forge a new destiny—a new story to tell.
Maybe one worthy of their own constellation.
"In Pursuit" is a F/F retelling of ORION AND SCORPIO. Pheme is secretly the infamous Orion, hunter of supernaturals, and dedicated to the clandestine Midnight Order. Amara is a member of the Peacekeeper Task Force, code name Scorpio, and one of the best at what she does. The Peacekeepers want peace between humans and supernaturals. The Midnight Order wants rid of the dangerous supernaturals. Caught between their vows and families, Amara and Pheme enter into a deadly game of cat and mouse, with neither knowing their dangerous enemy is their closest friend. Will they put everything on the line for love?
Read "In Pursuit" in Sing, Goddess! available now
---
About the Author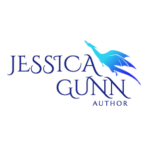 Jessica Gunn writes urban fantasy adventure stories full of heart and epic journeys. Her favorite stories are those that transport the reader to other, more exciting worlds. To catch up with Jessica, follow her on Twitter (@JessGunnAuthor) or on her website, www.jessicagunn.com.