A guest post by Alicia Gaile
What makes a story endure hundreds of years of retellings and reimaginings? Not only are fairy tales, myths, and legends handed down from generation to generation, but as C. S. Lewis once said, "Some day you will be old enough to start reading fairy tales again." There's something special about finding stories that we read as small children fleshed out for us with deeper meaning once we're older. It's like meeting up with an old friend and finding out what they've been up to since you last met.
When I decided to write The Faery Trials, I knew I was going to be combining multiple fairy tales in a world that looks like our modern day mixed with magic and mythology. Jack Sorley needed to be a unique character, but I could never completely ignore the history of where his story came from.
One of the first questions that needed addressed both in the original and my version was: why Jack? Why does this story happen to Jack and not to any other random person on the street? In the original fairy tale, what was it about Jack that convinced the stranger to give him his handful of magic beans? Did the merchant not want to grow a beanstalk tall enough to reach the land of giants filled with treasures in the sky? Did he not realize the beans were magical? Every question is a potential retelling with new plots and angles ripe for the picking, because in true storybook fashion, these questions are never answered, which leaves the door wide open for someone with a big enough imagination to supply their own.
In The Faery Trials that 'why Jack' question gets a pretty straightforward answer. This adventure happens to Jack because he's desperate to show that he can take care of himself and he'll put himself in danger in order to prove it. He's the youngest of seven brothers who all have faery targets on their backs because of their magical gifts. He's lived his whole life sheltered in an over-protective household and he thinks he's found an opportunity to convince his family that he's able to take care of himself… I'll leave it up to the reader to decide whether he is or isn't.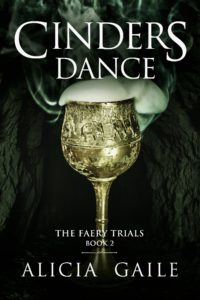 Diving into fairytale characters means finding out what makes them tick. If Cinderella swapped places and dropped into Snow White's story, the ending might look completely different. Snow White runs away from home as soon as she learns her stepmother plans to kill her; Cinderella endures years of abuse and neglect at her stepfamily's hands. Even when she's granted an escape to the palace she still chooses to run back home at midnight instead of getting as far away from them as she can. The questions around those decisions practically write themselves. What would Snow White do if she couldn't rely on the dwarves for help? If Cinderella stays for a reason, what is worth enduring her stepfamily's abuse for?
In Jack's case, his story would never happen if he wasn't curious and reckless enough to act in spite of the obvious dangers. Whether that means scaling a beanstalk into the clouds or exploring a faery treasure trove. Both versions of the character know that what they're doing isn't what rational people in their position would do—but they do it anyway.
Then comes the most important part of any story worth telling—how the character deals with the consequences of their actions. It's not enough to walk the same old path of the original story. Retellings offer a chance to explore how it feels to be hunted by giants or lulled into a false sense of security by an enchanted harp. And when the monsters break free of their world and come looking for what Jack stole from them, we get a front row seat as Jack explains the ensuing mayhem to his friends and family. Can Jack undo the damage on his own or will he need his family to save him? Would asking for help mean he's still just a kid who needs his brothers to bail him out, or would it mean he's mature enough to own up to his mistakes and acknowledge their experience and wisdom?  His guilt, fear, anger, and irritation at witnessing the outcome of his bad decisions are emotions we've all dealt with, and I believe it's that relatability that keeps fairytales relevant today. We see shades of ourselves in these beloved characters, and when they fail we understand because we've been there. When they're baffled, we understand because we've been baffled too. And when overcome their obstacles, it gives us hope that we can slay giants too.
The first two books in The Faery Trials are available now!
---
About the Author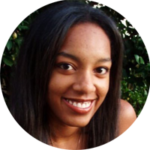 Alicia Gaile is a YA contemporary fantasy author whose love of fairy tales and mythological retellings led her to write her first fairy story at the age of twelve. After receiving a Creative Writing degree from Georgia College and State University she began writing early versions of Trial by Song while living abroad in southeast Asia. She currently resides in Atlanta, Georgia with her family and two dogs. Learn more about Alicia at her website.