A guest post by Dorothy Dreyer
I remember talking to another author about writing first drafts. He was very surprised when I told him that I do a lot of my first drafts by hand. Like in a notebook. With a pen. I was actually taken aback that he was taken aback (especially because he's older than me, and were typewriters even invented back then? Totally joking!). But then I explained to him why it works for me.
First of all, I should point out that even though I'm a plotter (I like to plot my books out before writing them), I tend to go off course and in new directions I never originally planned to go in. So I tend to write out my plot sequence on index cards, that way I can move them around in a storyboard fashion to get the proper pacing and flow of the book down. This usually gets my rogue brain habits out of the way. And then I take the first card (I also tend to write in chronological order … unless I'm stuck and need to skip a scene) and flesh out the outline of the first card, or dive right into the scene if it's clear in my head.
After I've got a chapter (or two) done, I'll head on over to my computer and start typing up what I wrote. But I almost never type it word for word. This is my way of second drafting. It also satisfies my editor brain habits. I change what I've written, tighten the sentences, add things that occur to me, or completely change what happens because I realize what I've written doesn't make any sense. I think this works best for me, because when I see it on my monitor after seeing it in my notebook, it feels like I'm looking at it with a whole new set of eyes. Editor eyes.
Writing by hand also gives me the benefit of not constantly clicking over from Word to social media and getting lost in a rabbit hole of posts, memes, and videos, which is probably the biggest hindrance to my creativity and productivity. I just have to make sure I stay off my phone. 😉
What's great about writing by hand is you can do it anywhere. I mean, okay, you could do that with a laptop too, but a pen and a notebook are safer by the pool than something electronic, right? (FYI, I don't have a pool. This is just me daydreaming.) And a pen and notebook won't run out of battery life. You could run out of ink, I suppose, but I digress.
And here's a big benefit by writing by hand: avoiding lost work when your computer crashes. This unfortunately happened to me recently. My computer just flat out refused to boot. I've actually been unable to boot up my precious PC since the beginning of the year. Luckily I was able to pull my stuff off my hard drive and use my son's laptop, but if I hadn't been able to, I'd still have notebooks upon notebooks of my story written by hand. A pain to retype, yes, but it's all there.
Which brings me to a bonus tip for you, one that I still need to learn to stick to myself: upload your stuff to the cloud!
Dorothy's newest book, AMETHYST MAGE, the sixth book in the Empire of the Lotus series, is available now!
Learn more about Amethyst Mage
---
About the Author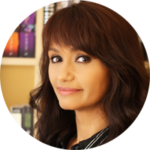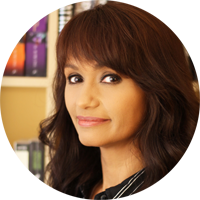 Dorothy Dreyer is a Philippine-born American living in Germany with her husband, her two college kids, and two Siberian Huskies. She is an award-winning, USA Today Bestselling Author of young adult and new adult books that usually have some element of magic or the supernatural in them. Aside from reading, she enjoys movies, binge-watching series, chocolate, take-out, traveling, and having fun with friends and family. She tends to sing sometimes, too, so keep her away from your Karaoke bars. Learn more about Dorothy at her website.