It's Cover Reveal Wednesday, and we're so excited to be sharing the cover for our next release with you all! Nervous Water (Elemental Wars, Book One) by Tracy Korn is releasing this Tuesday, February 4, and you can check out the brand new cover by JKorn Photographics now!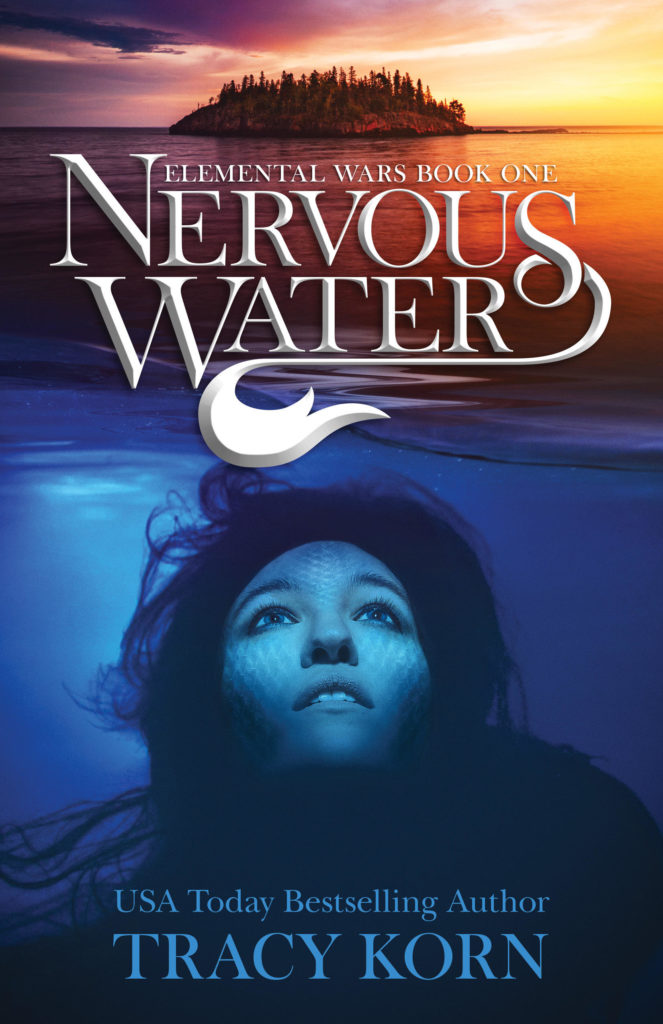 She's not supposed to exist… They're only stories.

But there's something in the water.

In the time before man, there were others. Perfect beings of the earth, water, air, and fire. The world was theirs during the unrecorded time. And for a while, there was peace.

To Cora of The Shallows, Princess of the Undines and Captain of The Queen's Guard, humans have been the enemy ever since the Elemental Fae were banished from The Garden of Eden. For centuries they've remained hidden, but now a war is brewing to reclaim what once was theirs, and staying hidden is no longer an option.

Without consent, the Lawless Undines of The Depths have struck a terrifying alliance with another former enemy, and like it or not, Cora must navigate both politics and her pride to save two men from different worlds.

One, a loyal brother-in-arms, and the other, a human soldier destined to lead…if he survives following his heart.
Title: Nervous Water (Elemental Wars, Book 1)
Author: Tracy Korn
Publisher: Snowy Wings Publishing
Release Date:  February 4, 2020
Cover Designer: JKorn Photographics
Nervous Water is a very cool retelling of The Little Mermaid that blends fantasy with sci-fi dystopia, and we're so excited for you to read it when the book releases this Tuesday. Add it on Goodreads now!
Sylvia here! What do you think of the cover? Fly on over to Instagram or leave a comment below and let me know!