Hey there, Snow Angels! We are very excited to be revealing the cover of Dorothy Dreyer's Young Adult fantasy, Copper Mage (Empire of the Lotus, Book 2). The cover was designed by Sora Sanders. Ready to see the cover? Check it out below!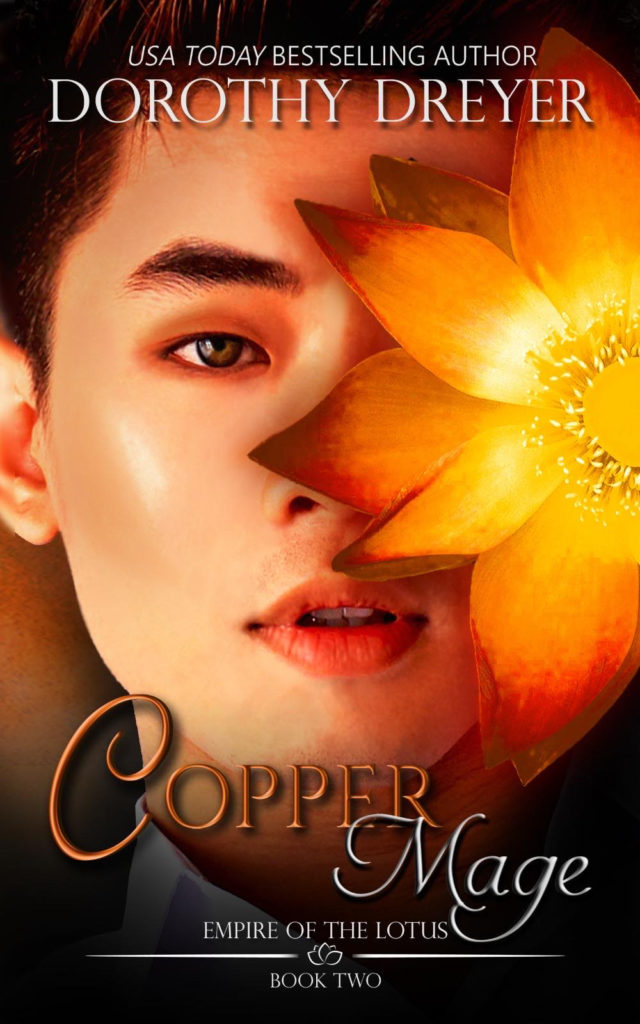 Arcane daggers. Mysterious Scrolls. A vengeful dark god determined to end the world.

The soldiers of the shadow army are on the rise. The ancient deity Kashmeru has the Lotus empress under his control. It's up to the elite mages of the Empire of the Lotus to put an end to the dark god's course of death and destruction.

But mage powers have been outlawed, and not all mages are free. As Mayhara evades the Imperial Police on her quest to gather the elite mages, Shiro must do what is necessary to escape the prison camp he's been trapped in for years.

The collapse of the universe is at hand, and the pieces of the puzzle must be put together before it's too late.
Title: Copper Mage (Empire of the Lotus, Book 2)
Author: Dorothy Dreyer
Publisher: Snowy Wings Publishing
Release Date:  March 31st, 2020
Cover Designer: Sora Sanders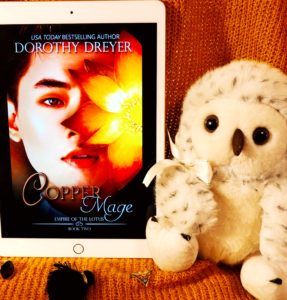 Sylvia here! What do you think of the cover? Fly on over to Instagram and let us know!