Today's the cover reveal day for Gods and Demons, Book Two of the Leyendas Trilogy, a MG contemporary fantasy by Selenia Paz that Booklist called "a fantasy adventure that will appeal to fans of the film Coco, Zoraida Córdova's Brooklyn Brujas series, and all lovers of landscapes imbued with magic."
The book releases from Snowy Wings Publishing on October 30. The cover was designed by Qamber Kids with custom artwork by Noora Murad Ali. Ready to see the cover? Check it out below!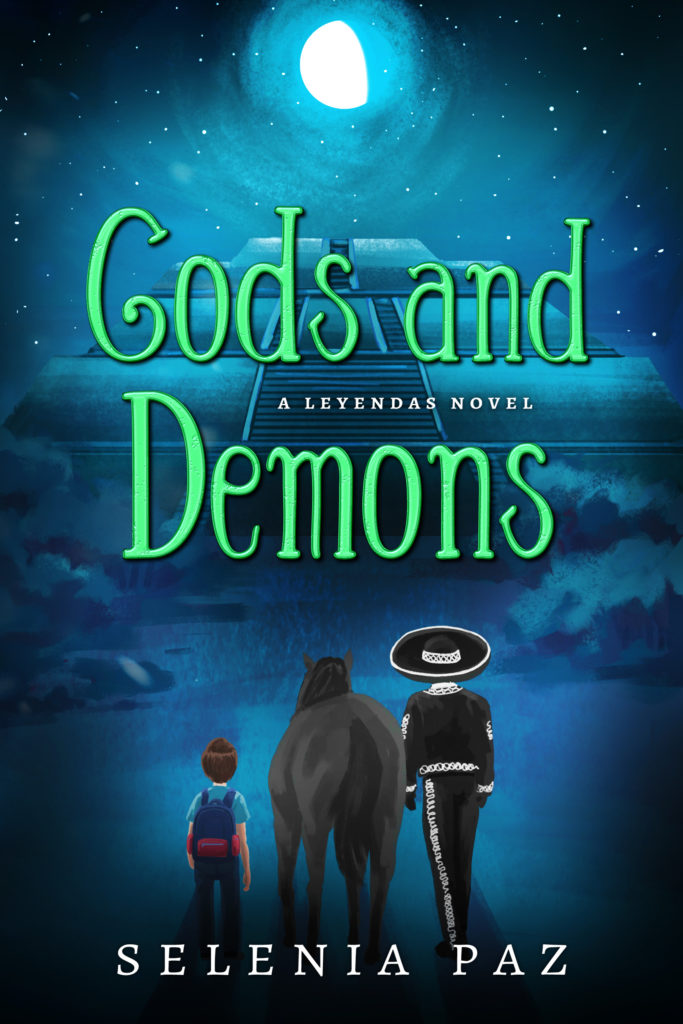 Title: Gods and Demons
Author: Selenia Paz
Release Date: October 30, 2018
Miguel did not think he would be returning to Mexico so soon, but when El Charro appears and asks for his help in finding out who is behind the darkness that appears to be spreading, Miguel agrees. La Llorona, searching for the same truth, enlists the help of Natalia, who wants to guarantee the safety of her brother and all children like him. As they travel their separate but similar paths, the legends they come across help them to understand that there may be other forces at play—some more powerful and ancient than they could have imagined.
Add Gods and Demons on Goodreads!
Sylvia here! I hope you love the cover as much as I do. Let us know what you think in the comments!