The wait is over! We're so excited today to be revealing the cover for The Mer Queen's Daughter, Book Two of the Descendants Series by Melanie McFarlane. You can see the cover—featuring lovely custom art by Amalia Chitulescu—and read the blurb below. Ready? Let's dive in!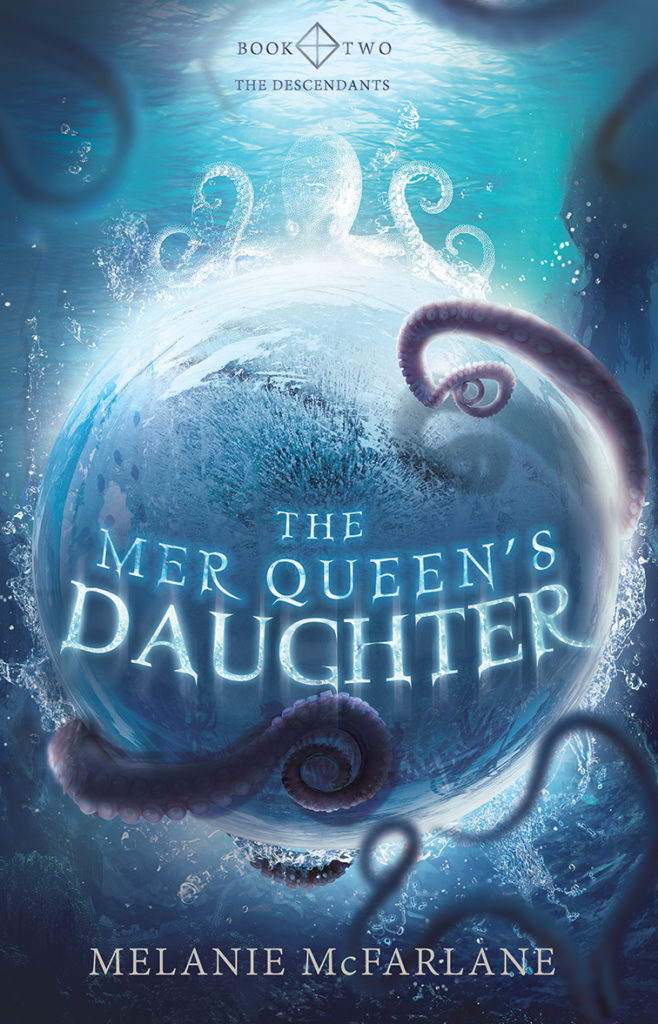 Seth Reid has an unexpected visitor who may not be from our world.

A mysterious, pale girl who shows up at the local pool, turns out to be a Viking named Osma from one of the Four Worlds of Life. She beckons Seth to return and help Madidus—a world covered in half-water and half-ice that is being invaded by dark shadows. The only ones who can stop the shadows are the Mer—an entire civilization that's been frozen in stone for hundreds of years.

Before Seth can unlock the mystery of the Mer, Osma goes missing. He seeks her out in the Void—the one place he swore never to return. There, the dark figure shows Seth that the board members have been keeping a secret from the descendants—a deadly one. But can Seth trust his dark counterpart?

Seth begins to doubt the friendships he's forged, questioning even the honesty of the Board Members who seem to give him only as much information as they feel he needs to know. If he doesn't free the Mer, then Madidus will be lost. But if he frees Madidus, what will he have to sacrifice in return?

And if Seth believes the darkness, then who is the real traitor?
Title: The Mer Queen's Daughter (The Descendants, Book Two)
Author: Melanie McFarlane
Release Date: October 9, 2018
Sylvia here! I can't wait to see where adventure leads Seth this time, can you? Let us know what you think of the cover in the comments!