We are thrilled to unveil the cover of Mary Fan's YA scifi romance, Starswept! The cover features Roberto Falck's photography, and graphic design by Streetlight Graphics. Starswept is available now for pre-order, and releases on August 29th through Snowy Wings Publishing! Learn more about the book below and see the gorgeous cover:
Title: Starswept
Author: Mary Fan
Release Date: August 29th, 2017
Publisher: Snowy Wings Publishing
"Some melodies reach across the stars"
"In 2157, the Adryil—an advanced race of telepathic humanoids—contacted Earth. A century later, 15-year-old violist Iris Lei considers herself lucky to attend Papilio, a prestigious performing arts school powered by their technology. Born penniless, Iris's one shot at a better life is to attract an Adryil patron. But only the best get hired, and competition is fierce.
A sudden encounter with an Adryil boy upends her world. Iris longs to learn about him and his faraway realm, but after the authorities arrest him for trespassing, the only evidence she has of his existence is the mysterious alien device he slipped to her.
When she starts hearing his voice in her head, she wonders if her world of backstabbing artists and pressure for perfection is driving her insane. Then, she discovers that her visions of him are real—by way of telepathy—and soon finds herself lost in the kind of impossible love she depicts in her music.
But even as their bond deepens, Iris realizes that he's hiding something from her—and it's dangerous. Her quest for answers leads her past her sheltered world to a strange planet lightyears away, where she uncovers secrets about Earth's alien allies that shatter everything she knows."
Sylvia, here! You should definitely add this book to your to-read list!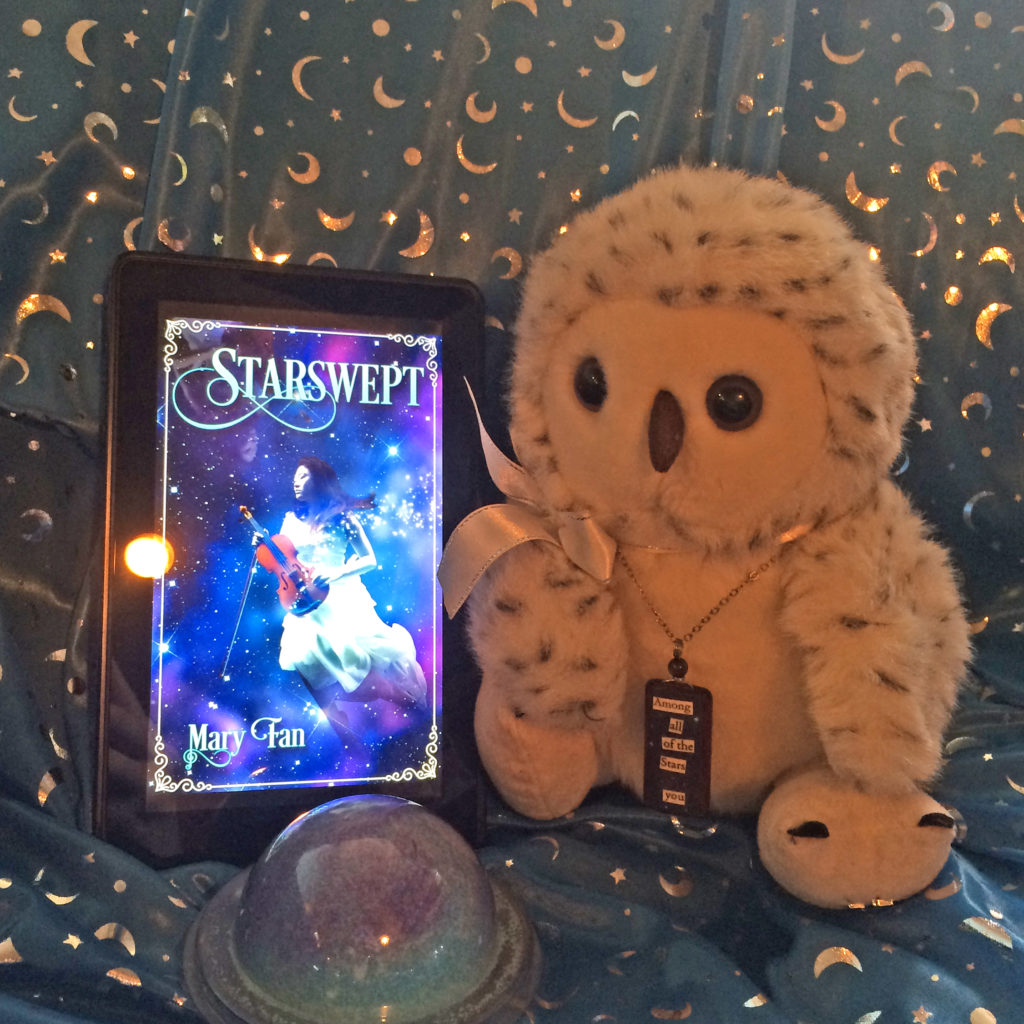 You can add Starswept to your Goodreads here or preorder it on Amazon!
Learn more about Mary Fan on her website, or follow her on Social Media–@astralcolt on Twitter and Instagram, and @mfanwriter on Facebook!