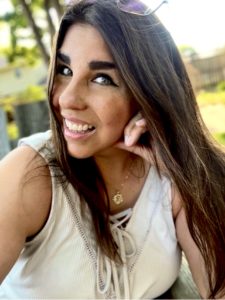 Tracy Korn is USA Today-bestselling speculative fiction author and veteran high school English teacher who has worked with teens for over two decades. Her students inspired her first series, The Elements, a four-book young adult dystopian collection through Snowy Wings Publishing that explores the power of courage, compassion, and other everyday superhero qualities against antagonistic, Jules Verne-esque landscapes such as the uncharted ocean depths in AQUA, book one. In addition to The Elements series, Korn is currently working on First Bloods, an adult dystopian thriller collection that shares the Raising the Veil world of her two in-progress YA urban fantasy series, also with Snowy Wings. She holds Masters degrees in Secondary education, in Language, Culture, and Literacy education, and in English.
An all-around science geek, Korn's passion for STEM education has not only informed her fiction world-building, but has also given her the opportunity to coach all levels of competitive robotics teams over the years and to specifically encourage young women to take their seat at the table. Young women in these fields are frequently the main characters in her stories. When she's not inventing dystopian worlds (and subsequently saving them or wrecking them more), she reads about other people doing it, works on expanding both her ever-evolving garden and personal jungle, and researches ways to live more self-sustainably. Korn's life goal is to build as many cross-cultural bridges as possible in our shared human experience, both on and off the page.
Stay in touch by visiting her website, subscribing to her newsletter, and reaching out via social media!
Connect With Tracy
Books by Tracy