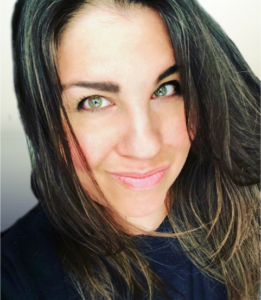 Tracy Korn is a sci-fi / fantasy author and all around science geek who may or may not have a "Lip Smackers" chapstick addiction. When she's not inventing dystopian worlds (and subsequently saving them or wrecking them more), she reads about other people doing it, practices her newbie cinematographer skills, and dreams of someday meeting James Cameron.
To be the first to hear about new releases, giveaways, and if Tracy ever really does meet James Cameron, sign up for her VIP list here. Also, follow the platforms below for impromptu giveaways and bonuses!
Through Snowy Wings Publishing, Tracy is the author of the Elements Series (Book One: AQUA, Book Two: TERRA, Book Three: AER, and Book Four: IGNIS, available now).
Connect With Tracy