Keara's Raven
Book One: Escape
I take your rebellion. Forget it. It is mine.
In the sheltered village of Silver Hollow, Keara knows exactly what she must do: Follow her mother's strict rules and worship the twelve gods. But Keara's twelfth birthday is looming, along with an obligation she dreads. She must sacrifice her beloved darkbeast on a holy altar.
Other children despise their bonded scapegoat animals, but Keara loves her raven, Caw. He's her only friend, the sole creature who understands her headstrong ways.
When a traveling theater troupe passes through the village, Keara glimpses a way to escape. But the Great Road comes with its own dangers, including dread Inquisitor priests who hunt down heretics.
Will Keara find the strength to flee the only home she's ever known? Or will she be forced to slay her closest friend on the altar of the gods?
"A well-wrought tale that finds that difficult balance between accessibility and depth…" – Publishers Weekly
"Tightly woven and carefully constructed fantasy." – Kirkus Reviews
"Carefully chosen images and rich language set the tone for [Klasky's] unique society, ably sketched through references to familiar customs and proprieties whose meaning can be intuited by readers." – The Horn Book
---
Book Two: Betrayal
Rebellion always comes with a cost.
Keara is running for her life. On her twelfth birthday, she was supposed to sacrifice her magical darkbeast raven on a holy altar. Instead, she rebelled and spared Caw's life.
Now, Keara and Caw travel the Great Road with two other rebels. They flee terrifying Inquisitor priests while they search for the Darkers—other people who've saved their beloved darkbeasts.
Winter winds blow hard. Keara and her companions, near-frozen and close to starvation, discover an underground community of strangers. They offer food and shelter, and darkbeasts are welcome.
But are these folk truly the Darkers? Or will they betray Keara and Caw to the authorities who want to enslave them—or worse?
"[Klasky] conveys a richly imagined, fully developed and textured universe….[An] exciting, original, and lively fantasy adventure." — Kirkus Reviews
---
About the Author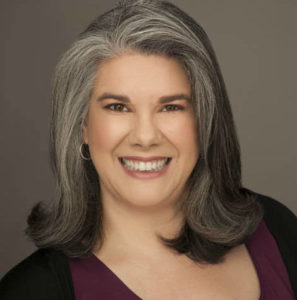 USA Today bestselling author Mindy Klasky learned to read when her parents shoved a book in her hands and told her she could travel anywhere in the world through stories. She never forgot that advice.
Mindy's travels took her through multiple careers. After graduating from Princeton University, Mindy considered becoming a professional stage manager or a rabbi. Ultimately, she settled on being a lawyer, working as a litigator at a large Washington firm. When she realized that lawyering kept her from writing (and dating and sleeping and otherwise living a normal life), Mindy became a librarian, managing large law firm libraries. Mindy now writes full time.
Mindy's travels have also taken her through various literary genres. In addition to her traditional fantasy novels for adult and middle grade readers (including the award-winning, bestselling The Glasswrights' Apprentice), Mindy writes cozy paranormal novels, contemporary romances, short stories, and nonfiction essays. Mindy has been awarded the Career Achievement Award by the Washington Romance Writers.
In her spare time, Mindy quilts, knits, and tries to tame her endless to-be-read shelf. Her husband and cats do their best to fill the left-over minutes.
---