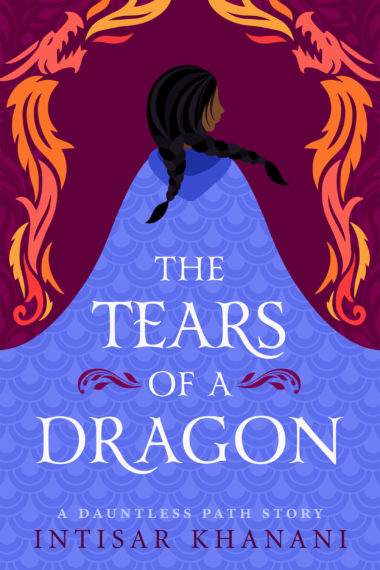 Series:

A Dauntless Path Novelette

Available in:

eBook

ISBN:

9781958051160

Published:

January 10, 2023
Kindle
Nook
Kobo
Apple Books
Other eBook Retailers
Sometimes even fire-breathing apex predators need a helping hand.
Whether it's rescuing strays or feeding a furry friend in need, Bean knows animals deserve friendship just as much as humans. (Possibly more.) So when a troop of visiting soldiers plans to use a baby dragon as bait to kill its mother, Bean knows it's up to her to stop them.
But facing a squad of fighters and the mage leading them is bigger than Bean's usual rescues. Good thing she has a squad of her own: her fierce and practical older sister Rae, and Niya, her middle sister with a secret magical talent up her sleeve. A totally mighty team—so long as her big sisters understand this is Bean's mission, one she won't give up even if it's dangerous. Even if the plan goes wrong.
And if she actually frees the hatchling? Maybe her siblings will finally notice what Bean's been trying to show them for ages: their little sister isn't so little anymore.