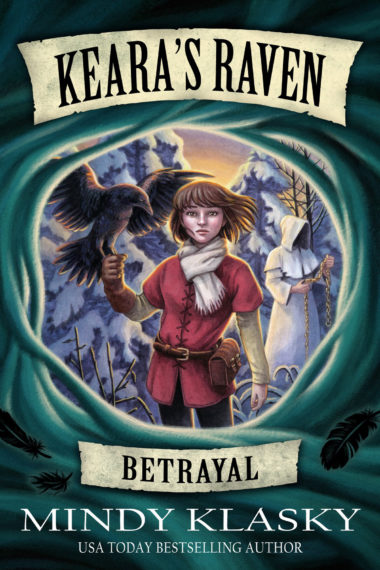 Series:

Keara's Raven, Book 2

Available in:

eBook, Paperback, Hardcover, Audiobook

ISBN:

9781948661096

Published:

April 16, 2019
Amazon/Kindle
Barnes & Noble/Nook
Kobo
Apple Books
Google Play
Indie Bound
Rebellion always comes with a cost.
Keara is running for her life. On her twelfth birthday, she was supposed to sacrifice her magical darkbeast raven on a holy altar. Instead, she rebelled and spared Caw's life.
Now, Keara and Caw travel the Great Road with two other rebels. They flee terrifying Inquisitor priests while they search for the Darkers—other people who've saved their beloved darkbeasts.
Winter winds blow hard. Keara and her companions, near-frozen and close to starvation, discover an underground community of strangers. They offer food and shelter, and darkbeasts are welcome.
But are these folk truly the Darkers? Or will they betray Keara and Caw to the authorities who want to enslave them—or worse?
---
"Exciting, original, and lively fantasy adventure." – Kirkus Reviews
Click here to download educator resources for the Keara's Raven duology