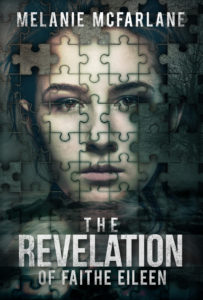 The Revelation of Faithe Eileen by Melanie McFarlane
There once was a girl,
Who lived in the woods…
Faithe Eileen can't remember why ex-boyfriend Jake won't talk to her anymore. She can't remember the reason her daddy ran away or why her momma paces the hallway outside her bedroom door at night. All Faithe knows is something goes wrong everytime she gets upset, and she's starting to lose control.
This novelette is perfect for fans who want a paranormal read filled with mystery and terror.